Daisy Days is Almost Here!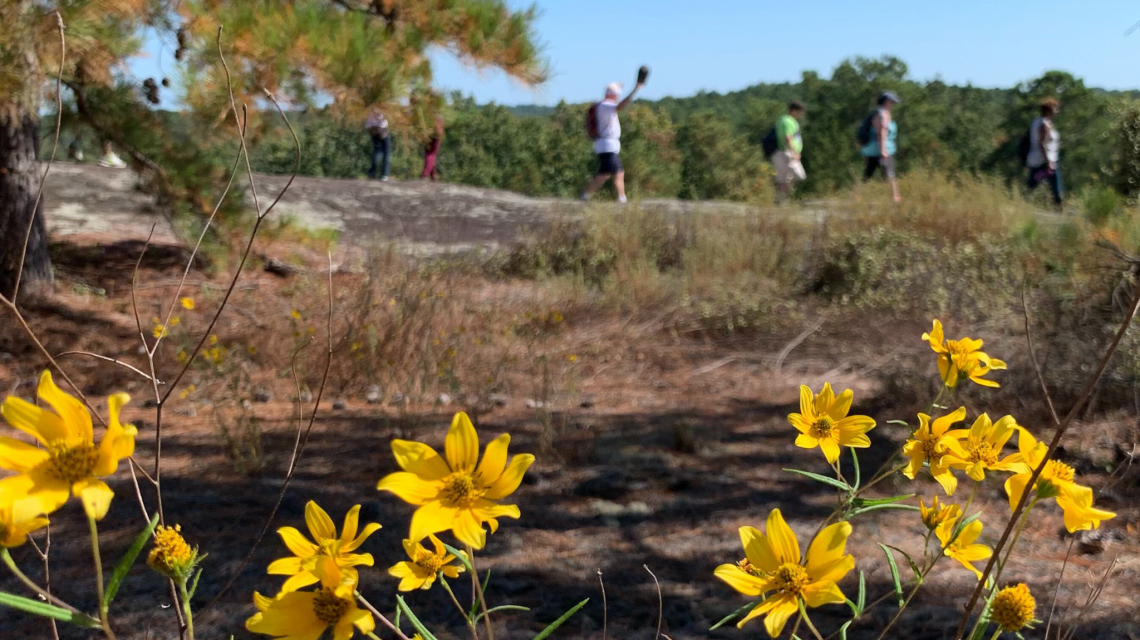 Daisy Days begins on September 1st! This event celebrates the fall flower bloom on the granite outcrops – specifically, the yellow daisies (Helianthus porteri) – through a Triple Hike Challenge. That means that if you hike Arabia, Panola, and Stone Mountains over the course of the month of September, you can fill out a digital passport and receive a special patch. Daisy Days is a wonderful way to celebrate the beginning of fall and to see some of the botanical beauties found on these otherworldly rock outcrops.
Don't just take our word for it – watch this testimonial from repeat hiker Cal Ludwick: 
What are you waiting for? Make your plan to earn your Daisy Days prize today!