Rolling hills, woodlands and secluded lakes.
Davidson-Arabia Mountain Nature Preserve Trails
Rolling hills, woodlands and secluded lakes surround the granite outcrops that make up the Davidson-Arabia Nature Preserve. Self-guided hikes follow well-marked trails of varying lengths and difficulty. Trails can be accessed from parking lots on Klondike Road or from the paved Arabia Mountain PATH trail. The below map should help you get your bearings. Click the map for a printable version. Please note that parking has been quite crowded here during the pandemic – here's some tips on where to park.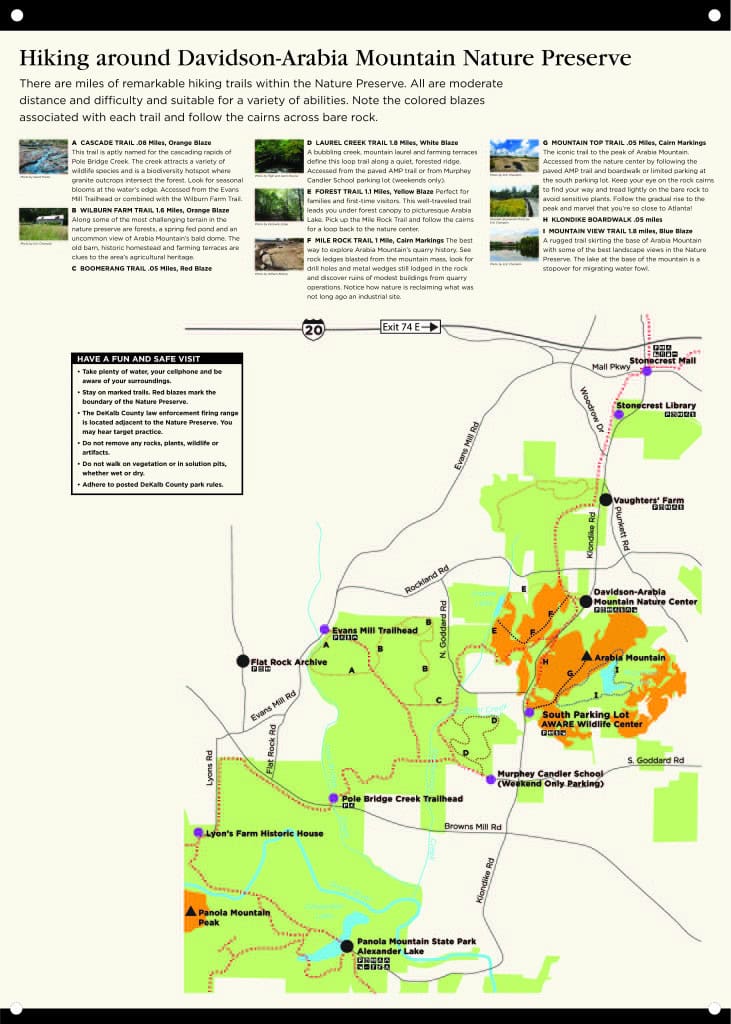 As you hike on the rock outcrop (trails F, G and I), make sure to leave no trace behind you! That means avoiding stepping or impacting the solution pits, the shallow depressions where Diamorpha and other flowers live. Please "stay on the gray": step on the bare granite and avoid any puddles, pits and sandy patches. That way we can ensure that everyone enjoys Arabia Mountain and all the wild plants that live there. Learn more here.