Creating And Connecting More River Access And Launch Points
South River Water Trail
The South River Water Trail (SRWT) is an ongoing project to create a system of safe trailheads with ample parking and river access ramps along the South River. The trail is a collaborative effort between the South River Watershed Alliance and regional partners.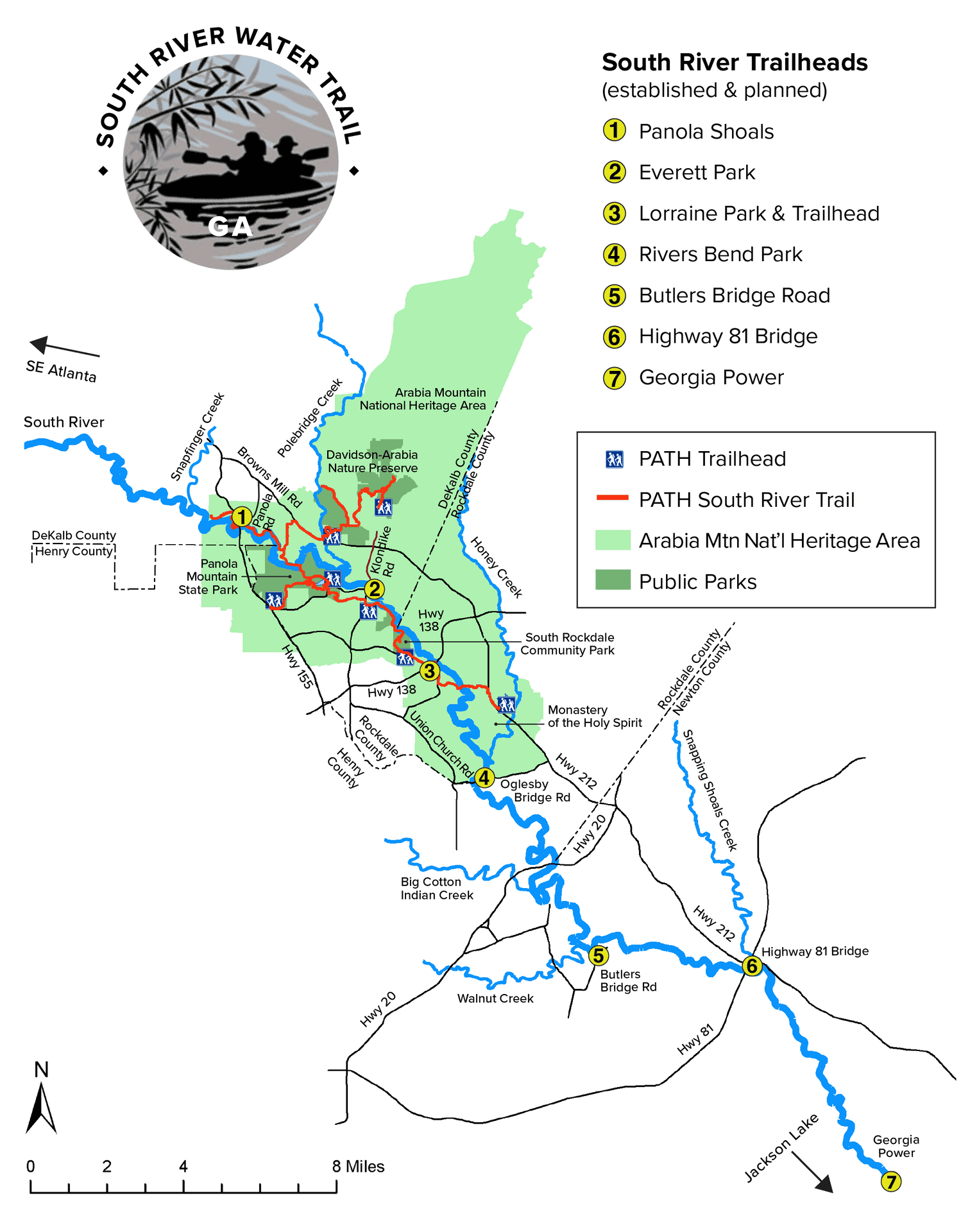 Once completed, the SRWT will have at least eight trailheads along the river. Paddlers will be able to start in DeKalb County and paddle through 5 counties to reach Jackson Lake where the river terminates. Find river trailheads and more details on our South River Interactive Map.
For more information on the water trail and recreation on the river, visit southriverga.org.