South River To Become Premier Paddling Destination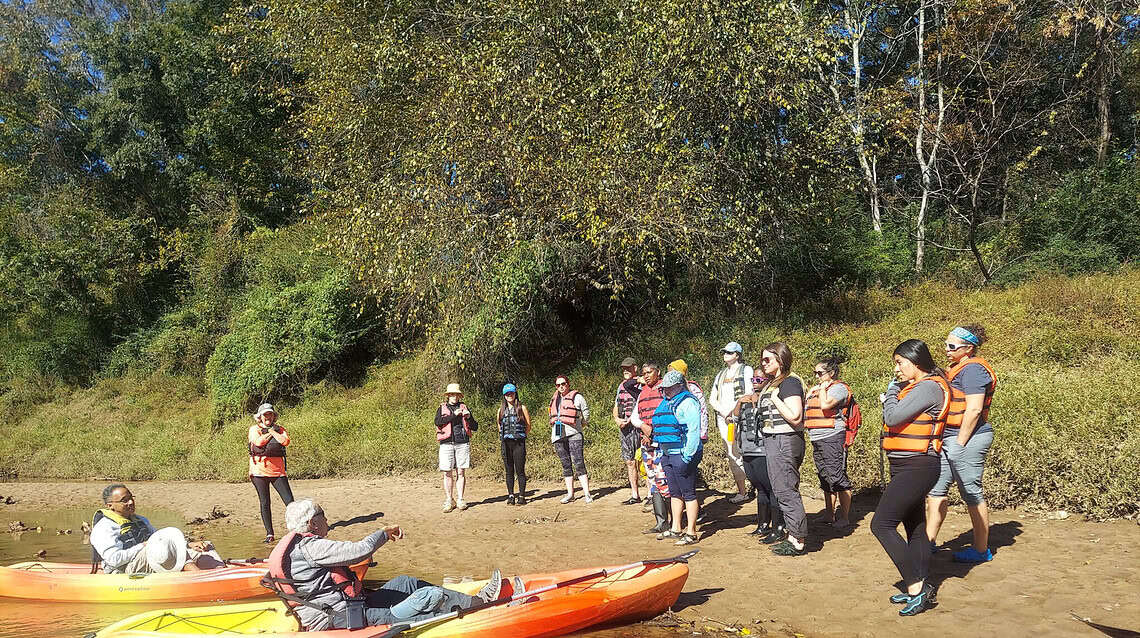 With brand new river access sites set to be completed in the near future, the South River is quickly becoming Metro Atlanta's flagship paddling and water recreation destination.
The South River, starting in East Point and emptying into Lake Jackson southeast of Metro Atlanta, is a hidden gem and an invaluable resource for the communities that it flows through; this includes DeKalb County and the Arabia Mountain National Heritage Area. The Heritage Area will soon have several convenient launch sites with several makeshift launches and haul-outs already in existence around DeKalb and Rockdale Counties. However, the river also has a history of facing many challenges like contamination, litter and other obstacles, all issues being tackled by the South River Watershed Alliance (SRWA), its Board President Dr. Jacqueline Echols and Executive Director Margaret Spalding, and the Arabia Alliance and its partners and volunteers.
A Rough History
The South River and its allies have been fighting an uphill battle from the start. The City of Atlanta's combined sewer system and DeKalb County's sewage issues have been major sources of contamination in the river. After numerous lawsuits and pushes from SRWA and other environmental groups of Metro Atlanta, pollution levels have dropped significantly. However, the river still faces a continued threat of urban pollution due to missed cleanup deadlines and lax regulations. In addition, pollutants like trash, chemicals, fertilizers and other contaminants tend to find their way into the river while other issues like sedimentation and water withdrawal pose further challenges.
Despite all of these problems, the river has been gradually becoming cleaner and more suitable for recreation thanks to the work of SRWA and others. In fact, in 2022, the Georgia Environmental Projection Division upgraded 13 miles of the river from a "Fishing" to a "Recreation" designation, raising protection standards. The cleaner the river, the more attention will be brought to other stretches of water that still need work.
Getting On The Water
Paddling is a primary attraction to the South River. There are brand new canoe/kayak launches at Lorraine Park and Trailhead and Rivers Bend Park (at Oglesby Bridge Road), with more river access sites currently under construction at Panola Shoals Trailhead and Everett Park (both slated for early 2023). The City of Stonecrest even recently won a $50,000 Bobcat grant to develop parking and trails at Everett Park, a development which is scheduled to be completed by the Holidays. These access points are all part of the South River Water Trail that, once completed, will have at least 8 trailheads along the water. In the near future, paddlers will be able to start in DeKalb County and paddle through 5 counties to reach Jackson Lake nearly 40 miles away where the river terminates. 
There are other ways to enter and exit the river via sandbars and drop-offs at various park areas. For example, launch at Lorraine Park and get off at Oglesby Bridge Road near the Rockdale-Henry County line for an approximately 2 hour, 4.5 mile paddle. Or mix and match launch sites to create your own route using the South River Water Trail map.
As you paddle, look out for wildlife like beavers, herons and kingfishers. Depending on recent rain (or lack of), the water height may be low and could require getting out of your vessel and pulling it over shallows. So bring boots or shoes that you don't mind getting wet. The river flows slowly but steadily and is excellent for both beginners and experienced paddlers.
How You Can Help
The South River revitalization and expanding Water Trail are incredible conservation success stories. They wouldn't have been possible without public support, a necessary backbone for any major preservation project, especially one situated in the middle of a major metropolitan area. The progress that's been made so far on the South River resulted from lots of outreach and pressure on policymakers, and only held so much power due to an expressed interest by the public. Recreating on the river allows it to stay relevant as a natural recreational resource. This includes personal outings, group classes such as the Georgia Beloved Naturalist, a local natural education program which hosted a group paddle as their final session and held their graduation and commencement at the South River. Visit SRWA's events page and sign up for an outing or clean-up volunteer opportunity! The saying "use it or lose it" certainly applies to this river.
Additionally, SRWA encourages the public to write to their government. Due to certain wordings in the Environmental Protection Agency's legislation regarding river protections, local governments have been able to avoid responsibility in cleaning up the river and stopping further contamination at certain sections. Visit SRWA's Advocacy page to get the specifics and find out how you can use your voice to demand that the river and the problems that threaten it be taken more seriously. You can also become a member or make a donation to SRWA's effort; and remember to check in each time you enter the river to help keep track of traffic and usage numbers.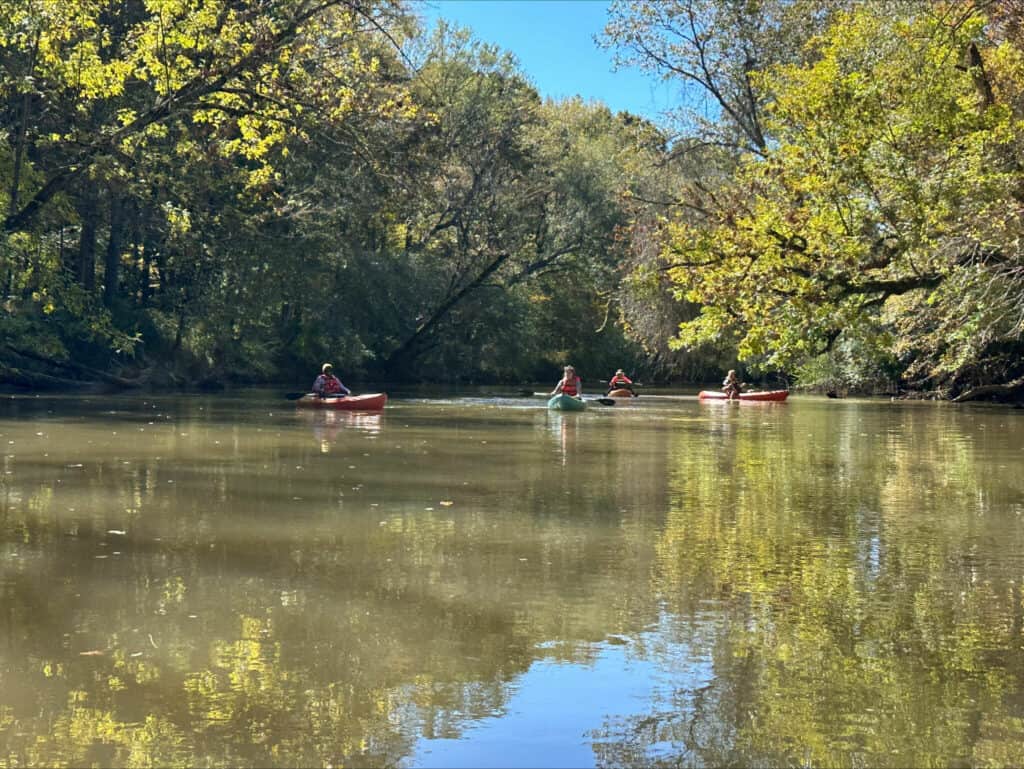 The River's Future Is Our Future
A clean (or dirty) river not only reflects the values of its surrounding communities but will also reflect and set priorities for local generations to come. By educating and inspiring people of all ages, it can be ensured that the South River continues to be taken care of for the benefits of the ecosystems, wildlife and people who enjoy it each day.