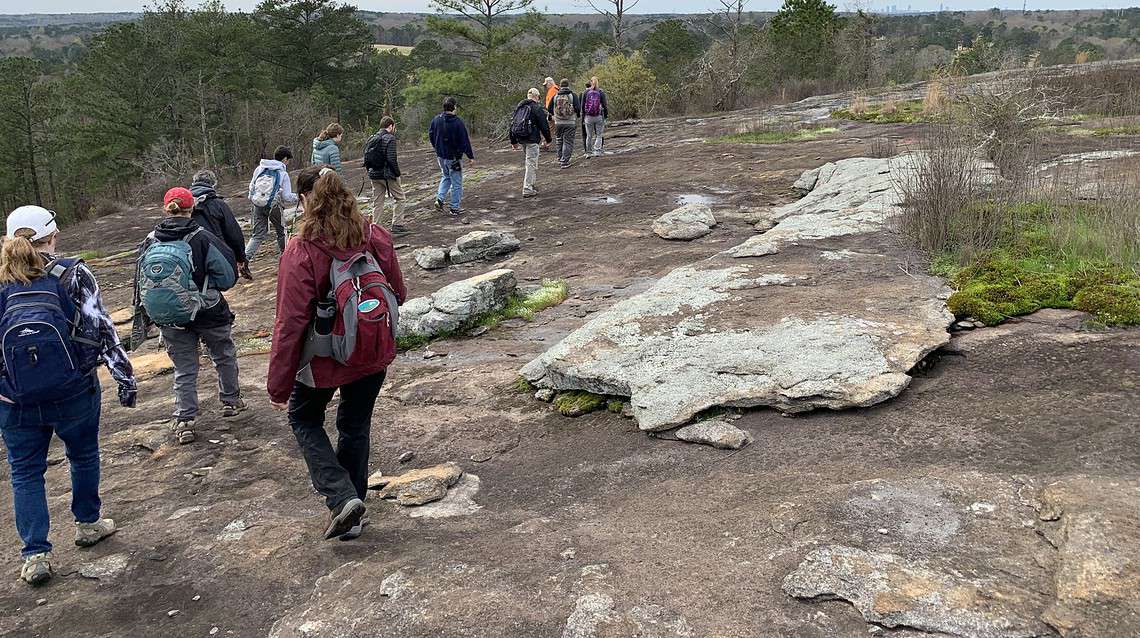 Please note: the COVID-19 pandemic continues throughout the United States. The outdoors are safer than indoors, but safety precautions are still necessary. Wherever you go, please make sure to wear a mask, wash (or sanitize) your hands, and maintain physical distance from others.
The Black Friday is coming up – and with it, the annual #OptOutside initiative. In 2015, instead of participating in the shopping spree often associated with the day, outdoor recreation company REI gave their workers the day off on Black Friday and urged them to go outside instead. Since then, the movement has spread, with millions of people taking the day to go hiking, kayaking, rock climbing, and a variety of other outdoor activities as simple was walking to the local park. The Arabia Mountain National Heritage Area welcomes everyone who wants to participate and get a breath of fresh air! 
This year, we are also asking that people recreate responsibly. That means embracing 'leave no trace' hiking practices to make sure we're protecting the ecosystem while also enjoying the outdoors. In practice, leave no trace means:
Stay on the trail
Pick up litter (and your dog's poop!)
Leave what you find
Respect the wildlife (and their habitat)
When hiking on the rock outcrop, avoid any puddles, pits, or sandy patches (that's where rare plants live)
Additionally, the National Heritage Area is expecting a large number of visitors on Black Friday and throughout the holiday weekend. There are some spots available on Panola Mountain State Park's Black Friday hike (although note that this fills up very fast). If you want a spot more removed from crowds, check out these areas a little further off the beaten path. Lastly, if you do want to hike Arabia Mountain itself, we recommend avoiding the two main lots and parking at another trailhead.