Daisy Days Triple Hike: Finished So Far!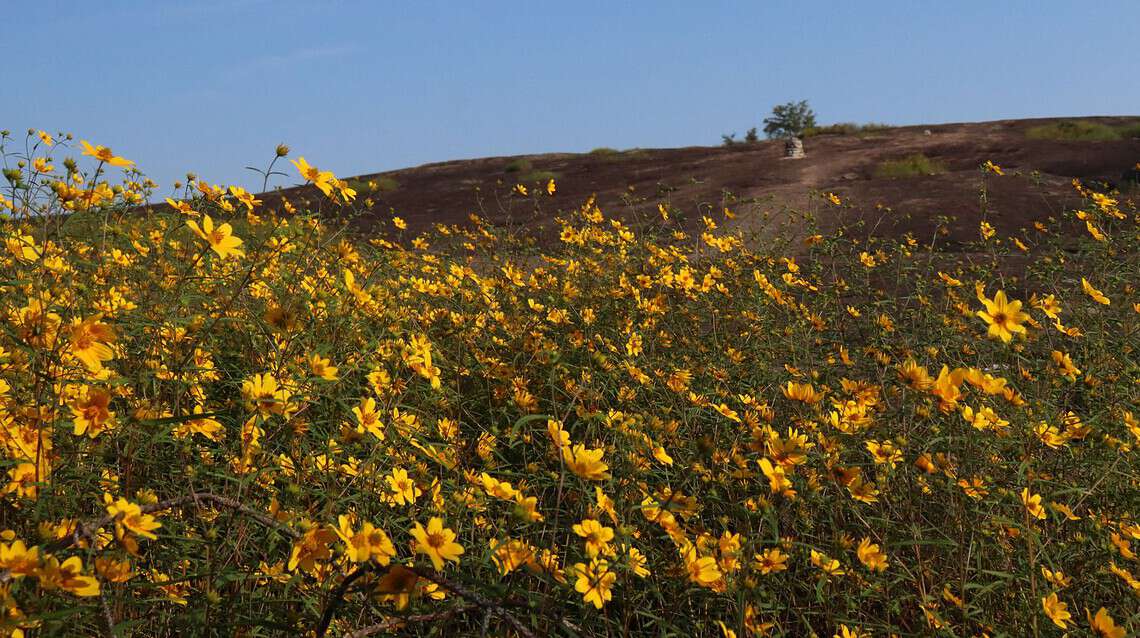 We have about a week left in September, and the daisies are going strong. You can still complete the Daisy Days Triple Hike Challenge by hiking three out of four mountains (Arabia, Kennesaw, Panola, and Stone) and taking photos of your trip.
Once you've hiked all three (or four) mountains, fill out the online form and we'll send you a prize! Get started on your Daisy Days Triple Hike adventure here.
Remember – Daisy Days ends on the first of October. 
For those who have already sent in your Daisy Days Triple Hike submission, we are sending out prizes periodically. The first batch of prizes have already gone out and more will be on the way soon. 
Here is a selection of the wonderful photos we have received from participants thus far this year: