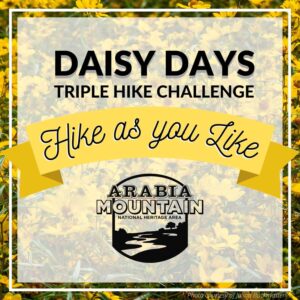 Greetings hikers! If you've landed here, you've completed the Daisy Days Triple Hike Challenge. Congratulations! Please complete the form below to earn your prize. Please note that you only need to upload pictures from 3 out of 4 sites. 
Still working on your Triple Hike Challenge? Head over to the Daisy Days page to learn more or email us if you have questions. 
Thank you so much for participating. Be well and take good care! 
---