Join us for National Junior Ranger Day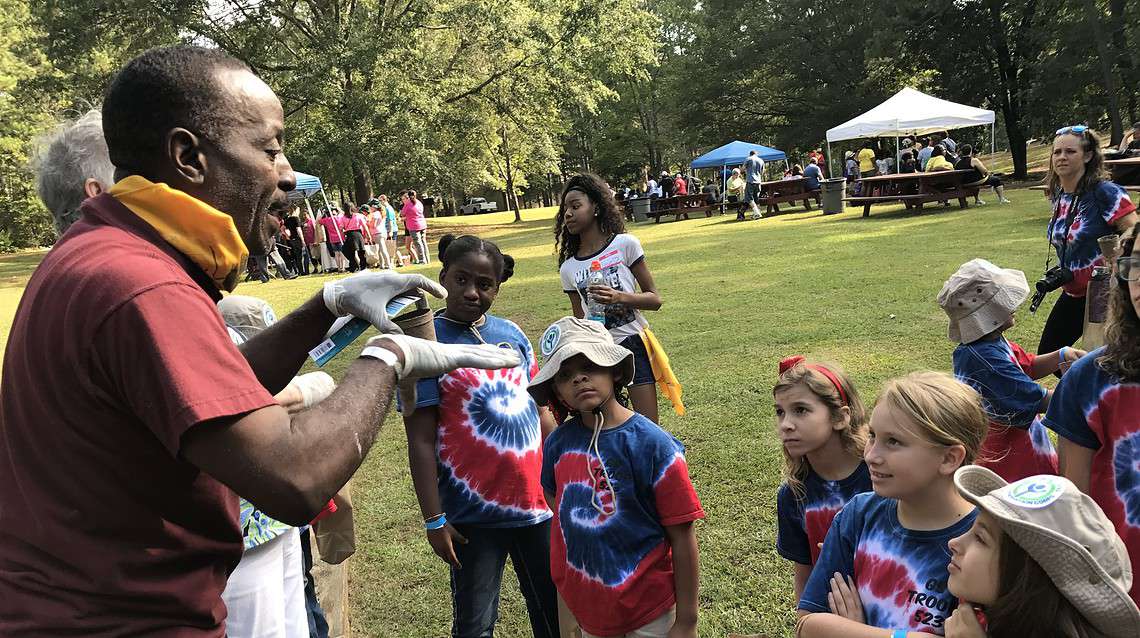 Photo: Flat Rock Archives President and Co-Founder Johnny Waits teaches kids about agriculture in Flat Rock, one of Georgia's oldest Black communities, as part of a previous year's Junior Ranger Day.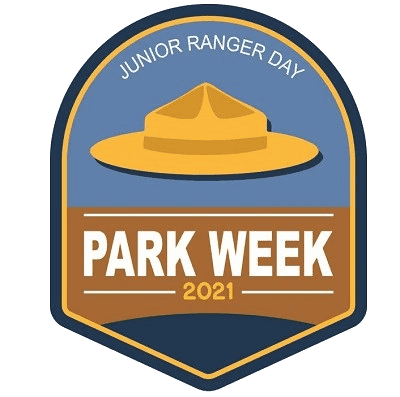 Starting with Park Rx Day on Saturday, April 17th, the Arabia Mountain National Heritage Area (AMNHA) will participate in National Parks Week, eight days of celebration of different aspects of the National Park System in general and the AMNHA in particular. The week will culminate with a National Junior Ranger Day scavenger hunt on April 24th, an outdoor exploration of the nature and history found throughout the National Heritage Area. Sign-up is free, and the first 50 registrants will receive some extra prizes when they check in.
Beginning at the Lithonia Woman's Club (2564 Wiggins St.), the Junior Ranger Day scavenger hunt will take participants across the National Heritage Area where they will look for clues hidden in the landscape to earn their Junior Ranger Badge. After participants pick up their scavenger hunt materials at the Woman's Club, they will spend some time in historic downtown Lithonia before heading off across the AMNHA. Sites will include Vaughters' Farm (part of Panola Mountain State Park), the Flat Rock Archives and the Davidson-Arabia Mountain Nature Preserve. The scavenger hunt will end at the Monastery of the Holy Spirit with one last activity and then the swearing-in of the new Junior Rangers. You can sign up here.
In order to ensure safety (and maximize fun), the event will be held outdoors and will be predominately self-guided. Participants can set how their own pace as they earn their badge, and are encouraged to take their time and thoroughly experience the nature and history of the National Heritage Area.