Father's Day in the National Heritage Area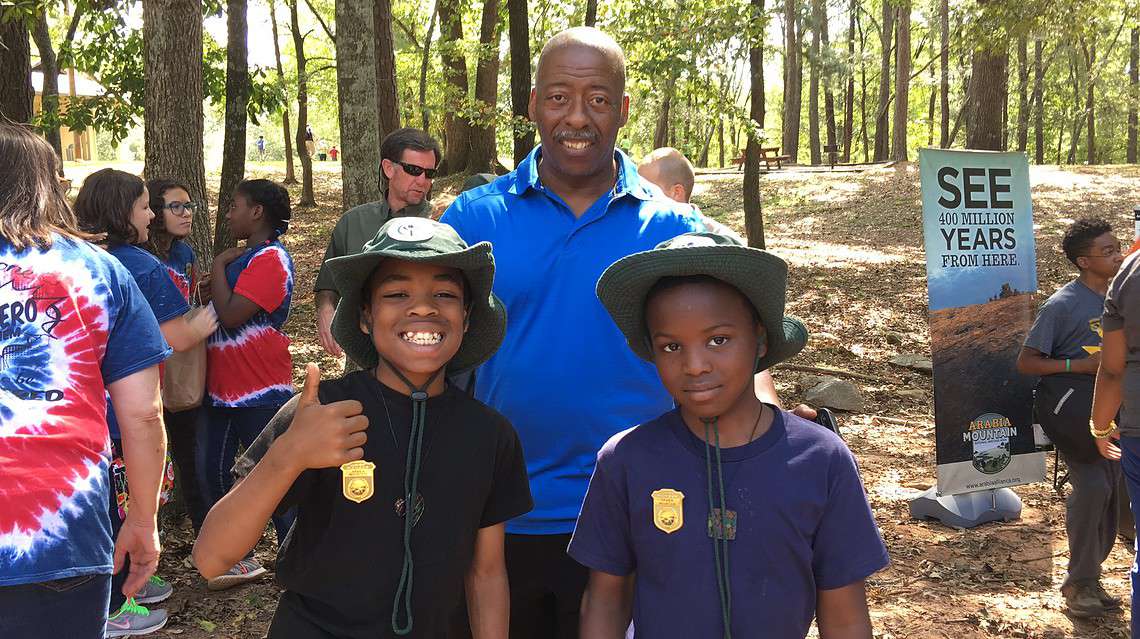 Father's Day is this Sunday, June 19 (falling on the same day as Juneteenth this year). Here's a breakdown of a few ways to spend your Father's Day in the NHA:
1. Father's Day fishing at Alexander Lakes:
Spend Sunday afternoon fishing with the family! Taking place at Alexander Lakes. Some equipment available on a first-come, first-served basis. This event is a partnership between Panola Mountain State Park and the Davidson-Arabia Mountain Nature Preserve. Valid Georgia fishing license required. 
2. Go on a bike ride: 
Explore our over 34 miles of paved trail with a family bike ride. See a full bike trail map here. A few great trailheads to start your ride are:
Stonecrest Library: 3123 Klondike Road
Polebridge Trailhead: 6262 Browns Mill Road
Lorraine Trailhead: 3465 Hwy 138 SE
Monastery of the Holy Spirit: 2625 Hwy 212 SW
3. Enjoy the Junior Ranger program:
Did you know that kids can become Junior Rangers? Spend Father's Day exploring the National Heritage Area's nature and history with our Junior Ranger Activity Journal. At the end, kids can earn their own Junior Ranger badges. Junior Ranger program is completely free. 
4. Tour Flat Rock:
Honor Juneteenth by taking part in a tour of one of Georgia's oldest Black communities this weekend. Explore the history of Flat Rock with a personal, guided tour from Flat Rock Archives Co-Founder Johnny Waits. That includes stops at the Lyon Farm (where the Flat Rock ancestors were enslaved), the Flat Rock Historic Cemetery, historic church site, and lastly the home of the area's first Black landowner. Sign up here.
Happy Father's Day!