Daisy Days: First to Finish!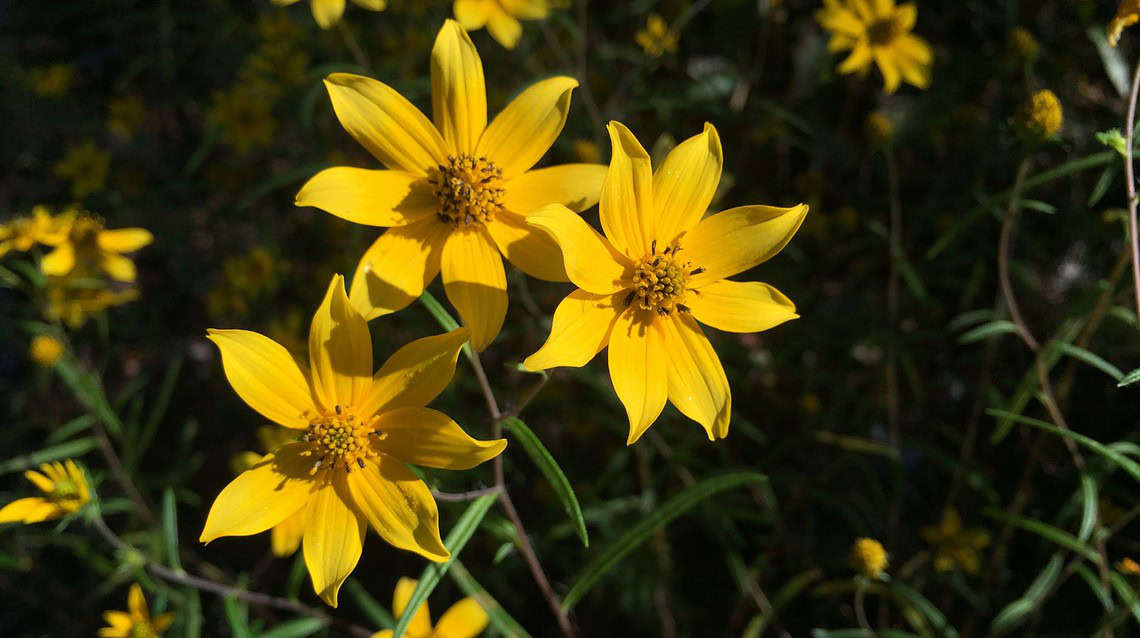 Daisy Days is here and we are in the thick of daisy season on the monadnocks. Each fall, these beautiful yellow flowers light up the seemingly barren rock face with their blooms, growing out of the thin solution pits found on Arabia, Panola, and Stone Mountains. If you hike all three mountains and fill out a digital passport, you will earn a prize! That's the Daisy Days Triple Hike Challenge. 
This year, we added an additional prize: on top of the regular Daisy Days prize, the first group to finish would earn the First to Finish prize, a bag of National Heritage Area-themed swag.
Three days after the Daisy Days event began, we got to give out that prize! Kerstin and Jennifer from Dallas, GA were the first to finish the challenge and receive the prizes. Congrats to them! Check out their photos below:
The yellow daisies (Helianthus porteri) are native to the rock outcrops of the Southeastern United States, especially in the granite formations ("monadnocks") found around metro-Atlanta. While these rock outcrops seem barren, especially during the scorching summers, fall and winter see a profusion of wildflowers grow out of patches of thin soil called "solution pits." The Daisy Days Triple Hike Challenge is an opportunity to celebrate the botanical bounty growing on the rock as autumn begins.
Learn more about the event (and start your own adventure) here.