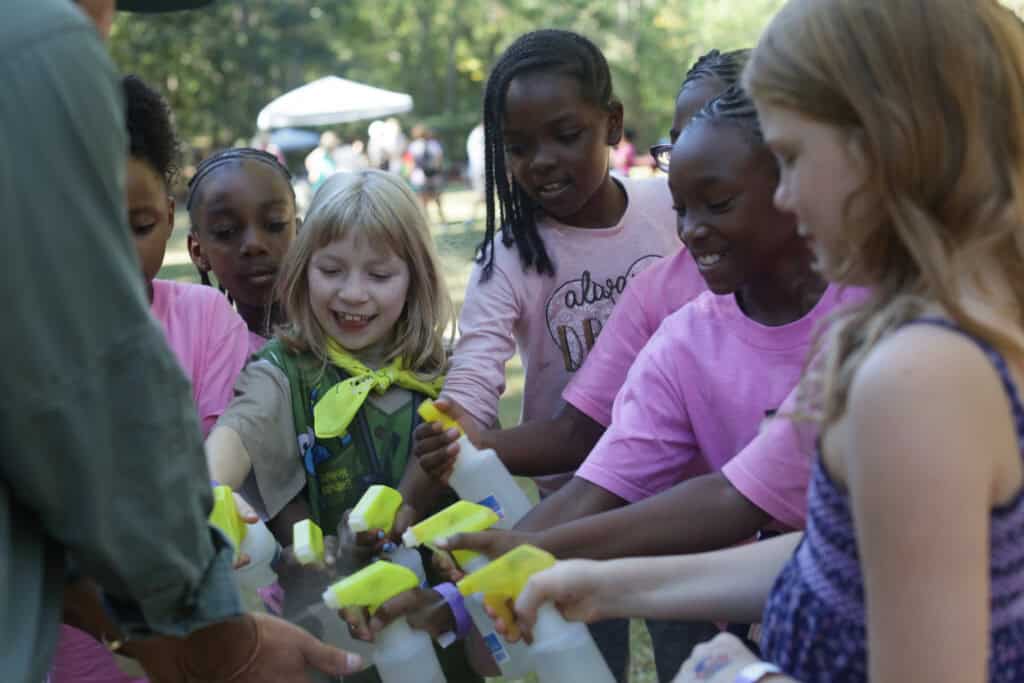 Cool activities in the Arabia Mountain National Heritage Area  will occupy your inquisitive minds. Guide your kids on a journey through historic, natural and cultural sites while they earn their Junior Ranger badge!  The program is geared toward kids ages 8-12. Activities can be completed in a day or over several visits. 
Here's how to play along:
Pick up a Junior Ranger Activity Journal at the Davidson-Arabia Mountain Nature Preserve or Panola Mountain State Park.  Or email us to arrange a pickup.  Please allow at least 72 hours for a response.
Complete activities at three different places in the Arabia Mountain National Heritage Area.
Return to Panola Mountain State Park to take the oath, earn your Junior Ranger Badge, and collect a special souvenir! *Please note, there is a $5 parking fee at PMSP unless you have a Georgia State Parks Pass.