The First Monadnock Madness Triple Hike of 2020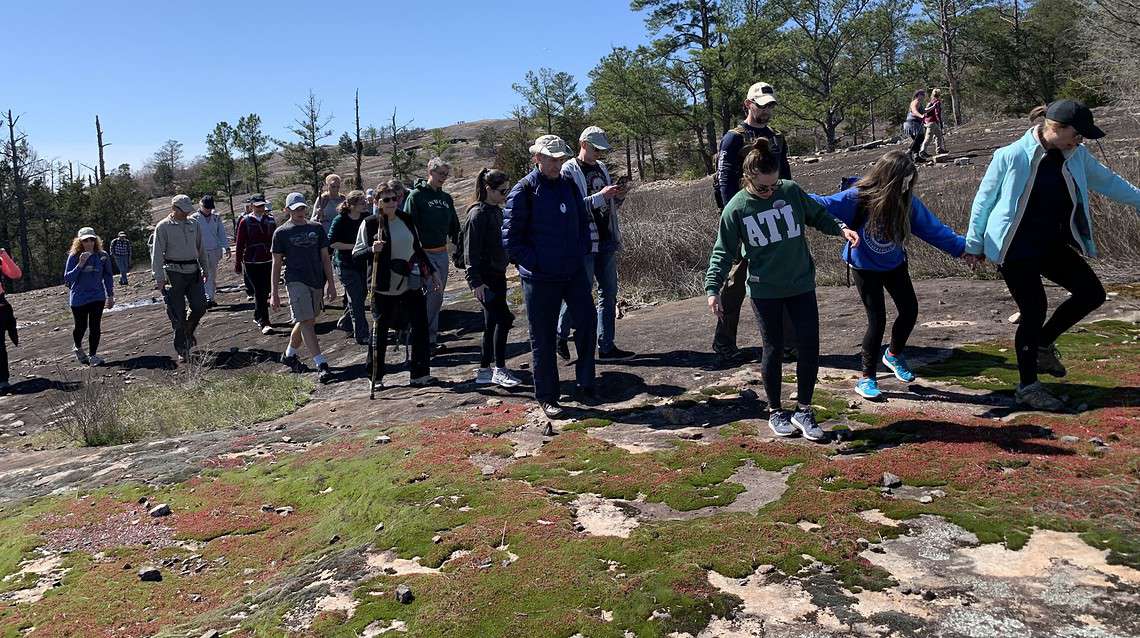 The Triple Hike Challenge is a centerpiece of our annual month-long series of events, Monadnock Madness. This celebration honors the granite outcrops of Georgia, which include Arabia, Panola, Stone, and for the first time in 2020, Kennesaw Mountains.
Participants can join one of five guided hikes to summit the first three of these monadnocks to earn a prize, or complete the challenge on their own. For a fourth-mountain souvenir, hikers can head to Kennesaw Mountain National Battlefield Park and get a fourth stamp on their Monadnock Madness Passport.
Check out these photos from the first Guided Triple Hike of 2020, which took place on March 7th!