History Harvest: What Have You Found So Far?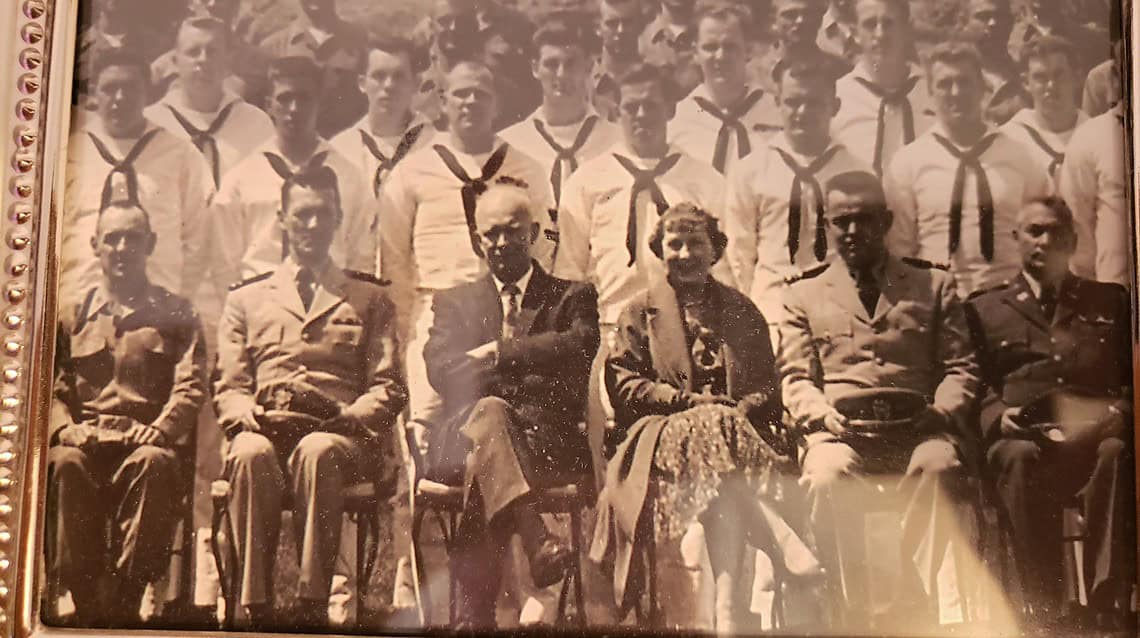 We're excited to show you the next phase of our History Harvest at Home series! Sarah Lisle, our Director of Interpretation, has been digging into her family history and has another piece of personal history to share. Watch the video below, and then send us your own stories.
Share your story with us! You can submit to us directly through
this webpage
, or by tagging our social media accounts (linked below) and using the hashtag #HistoryHarvestAtHome. We can't wait to see what you find!
Bill D. has already shared a photo with us – of his father with President & First Lady Eisenhower! Bill's father was part of the President's marine detail. Whatever your family's story, we'd love to see it, so please share your stories with us.