Monadnock Madness Photography Workshops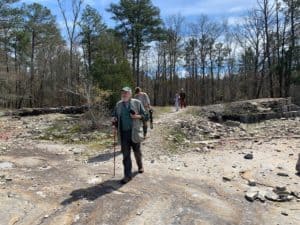 Along with the Monadnock Madness Triple Hike Challenge, there are a host of other events that occur every year to celebrate our marvelous monadnocks. That includes two nature photography workshops hosted by veteran nature photographer Larry Winslett. The workshop starts at Stone Mountain before moving to Arabia and, lastly, Panola Mountain.
Larry guides workshop attendees through landscape and microphotography with helpful tips and advice for beginners and experienced photographers alike. Look below for a few photos from this year's workshop!