Monadnock Madness 2017 Recap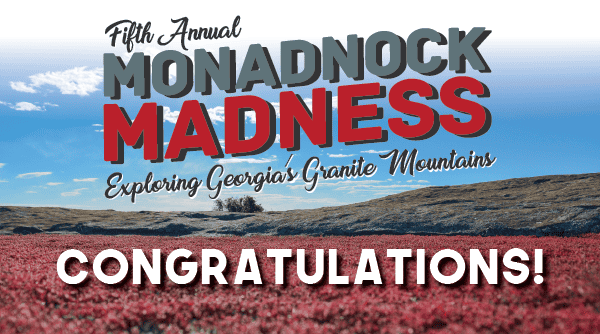 The 5th annual Monadnock Madness event was full of exciting events! Thousands of visitors climbed Arabia Mountain, Panola Mountain, and Stone Mountain throughout March. Click on the galleries below to see stunning photos from our Triple Hike Challenge, Photography Classes, or yoga at the peak of Arabia Mountain. Contact us to be among the first to hear about our events for Monadnock Madness 2018! But you don't have to wait to enjoy your local monadnocks. Visit our events page to see what adventures are just around the corner! 
This hiking adventure is sponsored by the Arabia Mountain Heritage Area Alliance in partnership with the Davidson-Arabia Mountain Nature Preserve, Panola Mountain State Park and Stone Mountain Memorial Association.