Best Spring Hikes for Every Level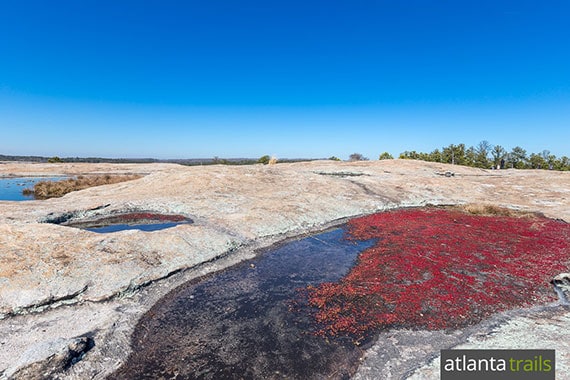 An excerpt from: Best spring hikes in Georgia: our top 10 favorite trails, by Eric Champlain / Atlanta Trails
Spring brings warmer temps, longer days, flowering forests and fantastic hiking weather. Hike our top ten favorite Spring hikes in Georgia to waterfalls, wildflowers and stunning summit views.
The spring season seems to arrive suddenly in Georgia, pushing winter's chill aside. Days stretch longer and the weather warms as everything from trees to wildflowers explodes into bloom.
Spring brings some pretty amazing hiking weather, too, making it one of our favorite hiking seasons in Georgia. After a few months of wintery weather and bare-branched trees, sunshine and greener landscapes are a highly welcome change, and warm rays of sunlight on the trail just feel oh-so-good.
Arabia Mountain in spring: Arabia Lake, Boardwalk, & Summit Trails / 5.1 miles
Hike this four-trail combo at Arabia Mountain near Atlanta in spring, catching beautiful views, wildflowers and a rare, crimson-red succulent named diamorpha in bloom on the cratered mountain summit.
See more of Eric's spring hiking recommendations here: