"Try the Trail" Month-Long Trail Celebration

Just 20 minutes from Atlanta a stunning 30-mile PATH hike/bike trail system has just been completed! This paved trail flaunts its curves, cultural treasures, and connections to thousands of acres of trees, meadows, and rivers. Come discover them for yourself during our month-long celebration!
We've just added two new events for "Try the Trail!" Details about FREE bike rentals at Panola Mountain State Park and geocaching classes that will lead you to hidden treasure on the Arabia Mountain PATH.  Click the image below for more details.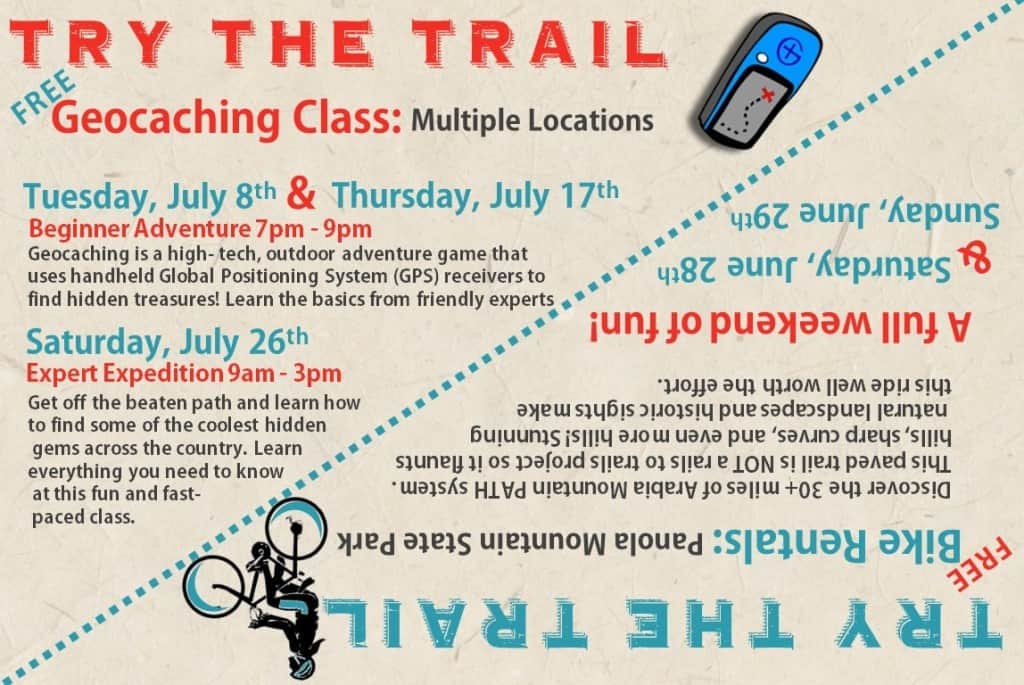 Kick Off Event:Saturday, June 14th
We can't wait to share the trail with you so we've lined up fantastic events all along the trail! The party starts at 8am with a ribbon cutting and inaugural bike ride at the Monastery of the Holy Spirit. The fun continues all day with free bike rentals, archery, kayaking , games, and more! Follow the fun along the trail on the Google map below to see what we've planned.  For more event details check out the full event schedule.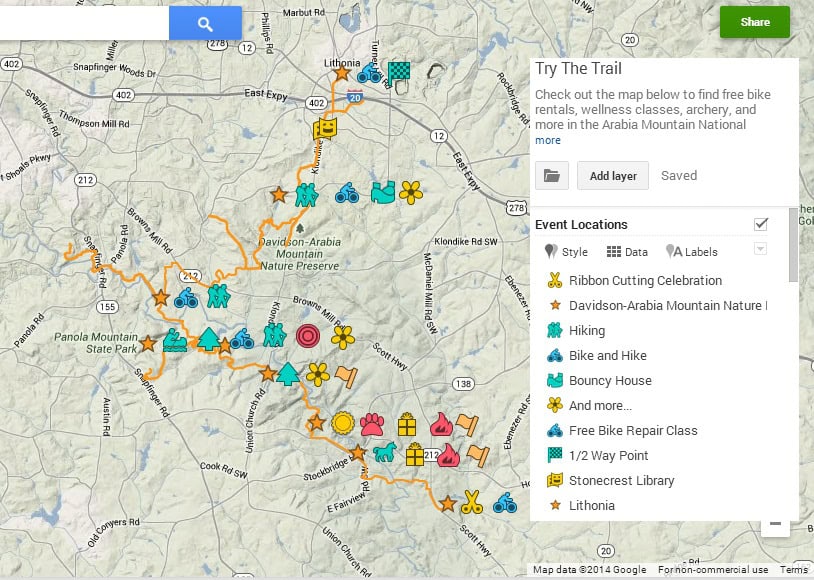 Celebrate Throughout June
One day couldn't contain our excitement so we're throwing a month-long celebration!  We've got geocaching classes, special hikes, and a few surprises!  Check out the events here to join in on the fun! 
This celebration was made possible in part by a grant from the National Park Foundation through the generous support of Coca-Cola, the Coca-Cola Foundation, Disney, and the Scrooby Foundation.
For more information and a press kit, please click here: "Try the Trail" Press Kit