Conyers| Rockdale County: Living Large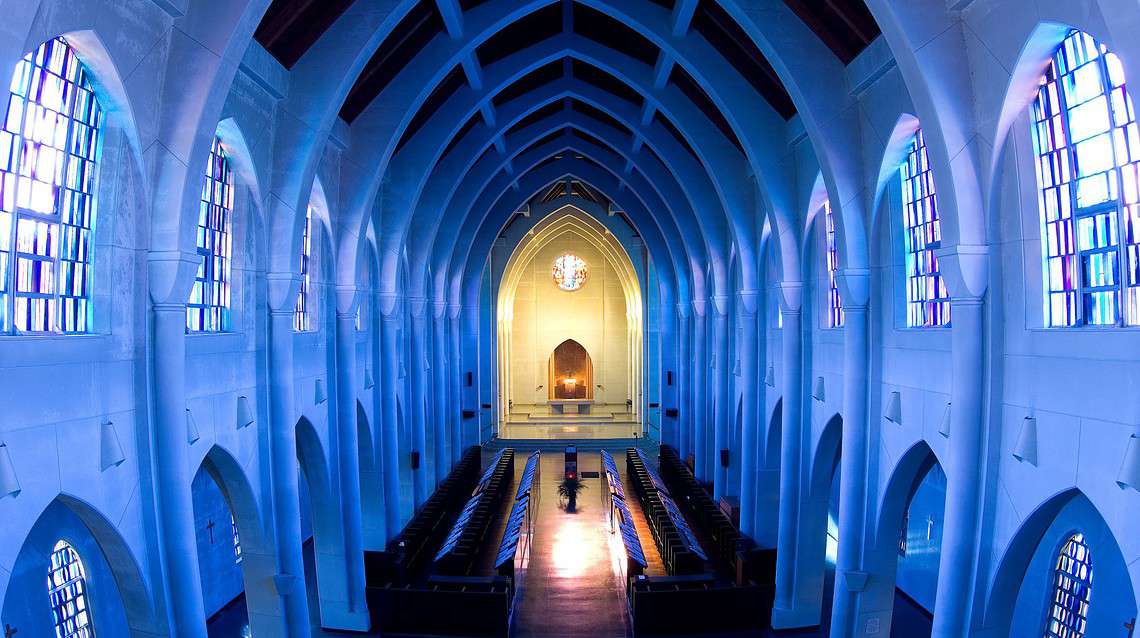 From Georgia Trend. By Linda M. Erbele
Local Flavor
Peaceful Easy Feeling
Metro Atlanta isn't known as a place for peace and tranquility – the traffic and construction noises drowned those out decades ago. But at a church set on 2,300 acres in Rockdale County, some 80,000 visitors a year seek out – and find – quiet and calm.
The Monastery of the Holy Spirit has been surrounding people with peace since it was established in 1944, when a group of monks left the Abbey of Gethsemani in Kentucky to build anew in Georgia. They started construction that year on the graceful Abbey Church, working mostly by hand – and completed it in 1960. Today, the monastery is a community of 35 Trappist monks who have dedicated their lives to solitude, silence, contemplative prayer and meditation. They support themselves in part by opening up their world to the greater community.
"Monasteries have always attracted hordes of people," says Brother Callistus Crichlow. "In our modern world, that's even more so. It's a lifestyle that today's world, with its 24-hour news cycle and politics, is 180 degrees from the norm."
The values of prayer, work, silence, solitude and community are lived deliberately by the monks, Crichlow says, and the lifestyle is a witness to humanity.
Serenity can be found throughout the monastery: in the Monastic Heritage Center, where visitors can learn about a day in the life of a monk; in the bonsai garden, home to trees that are more than 100 years old; and in the Abbey and Garden shops, where younger bonsai are for sale. The monks also make and sell fudge and fruitcakes, along with jellies, honey, sauces, books, stained glass and jewelry.
The monastery even offers serenity in the afterlife at its conservation burial ground at Honey Creek Woodlands. It's a natural cemetery where simple, affordable burials are open to people of all faiths – or no faith. The monks call it a return to traditional burials and use pine boxes or shrouds.
Those who spend time in the beautiful Abbey Church for a prayer service and hear the chants, hymns and readings may find themselves further transformed by the serene setting, whether they grew up with religion or not.
The Rev. Scott Kidd, rector of the Episcopal Church of the Resurrection in Sautee-Nacoochee, visits the monastery's retreat center monthly.
"I go there simply to get quiet," he says. "To release all of the thoughts and pressures I have from daily life."
During prayer services, he says he can feel peace coming over him and the worries rolling off.
The monastery is also a gateway to the Arabia Mountain Heritage Area, a federally designated greenspace and historic site with more than 30 miles of hiking and biking trails – for those who prefer their spiritual experiences in the great outdoors.
This year, the monastery is celebrating – not with a big party, but with quiet contemplation – 75 years as a home for peace. A remarkable achievement in a bustling metro area.