Arabia Alliance celebrates the lives of two community leaders
Rev. T.A. Bryant and Jim Read were pillars in forming the Arabia Mountain National Heritage Area.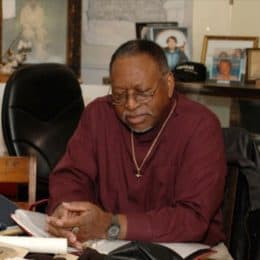 Flat Rock Archives co-founder/board member Rev. Theodore A. (T.A.) Bryant Jr. was a community leader and a strong advocate of preserving and sharing the rich history of one of the oldest African American communities in Georgia. In the early 1800s, the Flat Rock community was formed along the South River as an agricultural community. When Rev. Bryant's father acquired 45 acres of red Georgia clay in the 1920s, freeing him from the bounds of sharecropping, it was the beginning of a promise to sustain, nourish and preserve Flat Rock.
T.A. was determined to ensure that the story of his family, and the families surrounding Flat Rock, would be forever documented and well-preserved for future generations. In 2005, T.A. and his beloved sister Zilla donated the family house, which was built in the 1920s, to Johnny Waits to house all the records and documents known as the Flat Rock Archives.
Rev. Bryant was born in that house, he served in the US Army and worked after WWII at Lockheed.  He was the grandfather of comedian and actor Chris Tucker. Their family story was one of the first featured on the PBS show "African American Lives." He passed away on June 22 at the age of 96 and leaves a remarkable legacy.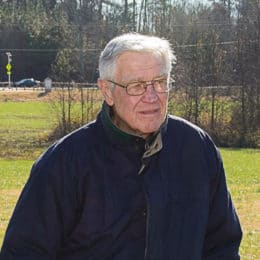 Jim Read and his family moved to Roundtree Lane near Arabia Mountain in 1987. One morning, the quiet neighborhood awoke to a rock crushing machine and dynamite blasting every day at a nearby quarry. It wasn't long before the Klondike Area Civic Association (KCA) was formed where Jim was an officer. That civic organization was responsible for stopping the blast quarry operations—a case which made it all the way to the Supreme Court—and the land is now part of the Davidson-Arabia Mountain Nature Preserve. The KCA continued serving the community by keeping them aware of zoning issues and other affairs affecting the Klondike area. Jim spent long hours getting flyers to area homes and helping to pick up trash along Klondike and South Goddard Roads.
The KCA became interested in the Arabia Mountain Heritage Area Alliance during the designation process to become a National Heritage Area. Jim served for many years on the board and as its secretary. He attended every Arabia Mountain PATH opening and loved to walk every new addition to the PATH.
Jim went from backyard gardening to green space activist serving the Klondike area for 20 years.
Although he succumbed to Parkinson's Disease, Jim kept up with all that was being achieved through the Alliance until his last days.