Arabia Alliance announces two new board members
The Arabia Mountain Heritage Area Alliance announces the election of two new members to its Board of Directors. Joining the non-profit board are Sue Sanders and Joel Thibodeaux.
"We are very pleased to welcome these two outstanding leaders to the board. The talent and diverse experience they bring to the table will further strengthen the Arabia Alliance," says Board Chair Ron Williams.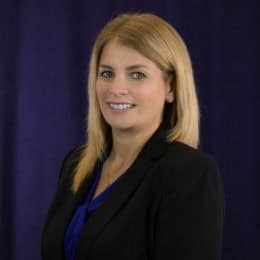 Sue Sanders, Director of Recreation & Maintenance for Rockdale County, oversees all financial, personnel and operational matters for Parks & Recreation, Animal Control, Senior Services, Capital Projects, Recycling, Fleet Maintenance, Building Maintenance and Park Maintenance. Sanders also serves as the Recreation and Senior Services Departmental Adviser to the SPLOST Committee. In addition to her departmental duties, Sue was recently assigned as special project manager for the Judicial Center Expansion project.
Prior to Sue's current role at the county, she also served as the Deputy Director of Recreation & Maintenance, Deputy Director of Public Works, Assistant Director of Park Maintenance. Sanders also worked in Public Services & Engineering and Rockdale Water Resources during her 16-year tenure at Rockdale County.
A 2009 graduate of Leadership Rockdale, Sue remains active in the Rockdale community as an alumni and team leader for Local Government Day. She is also a member of Georgia Recreation & Parks Association. Sue earned an associate's degree in general education and a bachelor's degree in business administration from Troy University; a Certificate of Public Works Management from the Carl Vinson Institute of Government at the University of Georgia; and an Advanced Certificate of Public Works Management from the American Public Works Association at the University of Georgia.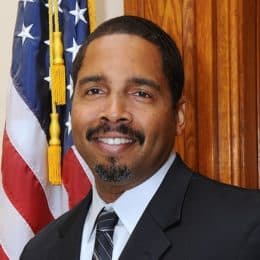 Joel Thibodeaux, Chairman Emeritus of the Governor's Commission on Stonecrest, currently serves as the Director of Audits & Compliance at the DeKalb County School District and recently co-founded the Stonecrest Schools Foundation, a 501(c) (3) non-profit group committed to community support of public schools in the city of Stonecrest, Georgia. Thibodeaux spent 14 years in corporate accounting and finance at PGi and Exide Battery before changing focus to public finance in 2010. Joel worked multiple legislative sessions as a program analyst in the Senate Budget and Evaluation Office, primarily covering natural resources, agriculture, and transportation, along with economic development and tax reform.
A native of Lafayette, Louisiana, Joel is a 29-year resident of DeKalb County. He and his wife Stacey, a Georgia native, moved to south DeKalb shortly after marrying in 1988. They have two adult children and a grandson, and have lived in the Stonecrest area since 2002. Joel is the former president of the Savoy Chase/Saddleridge HOA, and attends Christ Our Hope Catholic Church in Lithonia where he serves on the parish's Finance Council and Stewardship Ministry, and is treasurer of the Men's Ministry.
Joel holds an A.A. degree from DeKalb Technical Institute (now Georgia Piedmont Technical College), a Bachelor of Science in Accounting from DeVry University in Decatur, and a Master of Public Policy from Georgia State University where he was the Legislative Budget Fellow at the Andrew Young School of Policy Studies.
The Arabia Alliance appreciates the dedicated service of two members who are no longer serving on the board: Jackie Lundsford, who resigned after retiring as Rockdale County's park director, and George Turner, now a city council member for Stonecrest, retired at the end of his term on the board.
Current board members for 2018 and affiliations are listed as follows:
Ron Williams, Chair; D.C. Express Track Club President
Becky Kelley, Vice-Chair; Georgia DNR Parks, Recreation & Historic Sites Division Director
Kelly Jordan, Treasurer
Cheryl Mathis, Secretary; Klondike Area Civic Association and Chaparral Woods Subdivision
Elton Alexander, Henry County
Gordon Burkette, DeKalb County Keep DeKalb Beautiful Director
Eric Hubbard, Office of Congressman Hank Johnson Field Representative/Liaison
Marcia Glenn Hunter, former City of Lithonia Mayor and former Alliance Board Chair
Deborah Jackson, City of Lithonia Mayor
Jonathan McCaig, PATH Foundation
Bryan Schroeder, formerly with the Georgia Conservancy
Andrew Schock, The Conservation Fund State Director
Francis Michael Stiteler, Monastery of the Holy Spirit Abbot-emeritus
Sue Sanders, Rockdale County Recreation & Maintenance Director
Joel Thibodeaux, DeKalb County School District Director of Audits & Compliance
Johnny Waits, Flat Rock Archives President