5 Dreamy Campsites Just Outside Major Cities (Outside Magazine Excerpt)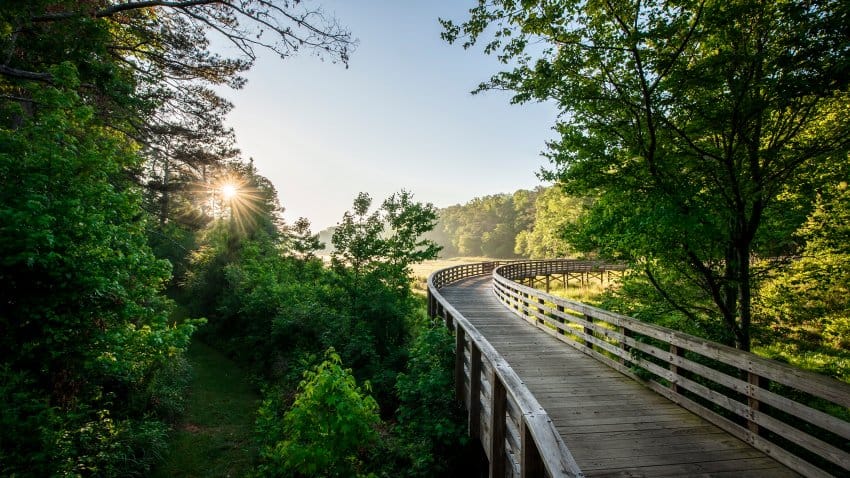 From the Outside Magazine article by Graham Averill.
According to KOA's 2019 North American Camping Report, more people are pitching tents closer to home. And that's even more true now as we navigate state-by-state reopenings from coronavirus shutdowns. Luckily, there are more urban places to camp than you'd think, like these sites—all within 100 miles of big cities…
Atlanta, Georgia
Panola Mountain State Park
Atlanta is famous for suburban sprawl, but tucked amid all the chaos is Panola Mountain State Park, a 1,635-acre swath of wilderness 15 minutes east of downtown. You'll have to hike half a mile to reach five primitive campsites (from $22), which sit next to a pond filled with bream. There are 36 miles of hiking trails and a tree-climbing program that will have you reaching the tops of 100-foot red oaks. Time it right and you can sleep in the canopy during one of the park's overnight climbs.