Journeys Project Makes History Personal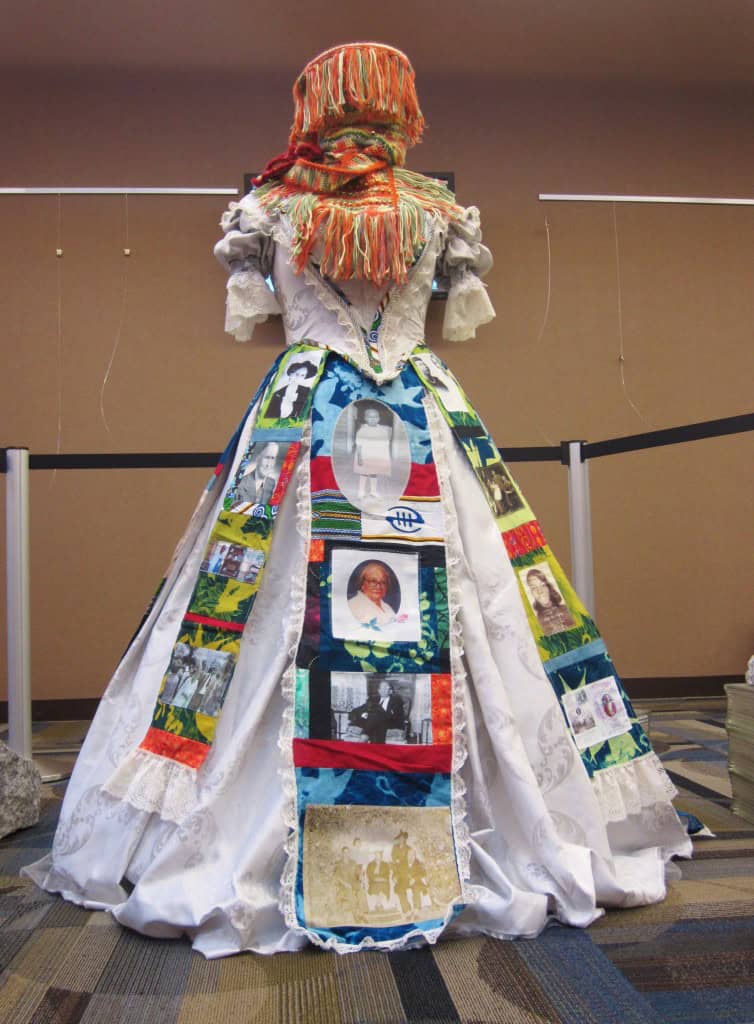 Shared memory is the basis for "Redressing the Stone: The Journeys Project in Lithonia, Georgia." Months of research has cumulated in an exhibition merging history and art by visual mythologist Lynn Marshall-Linnemeier.
The project celebrates Lithonia's ancestors with personal and private photographs and handmade items. To visually tell the story of early Lithonia, the artist used an African costume called the Agan. The exhibit is accompanied by photographs from Sistagraphy, a collective of African-American women photographers.
The exhibition will be on display at the Stonecrest Library from March 1 – April 30 during normal library hours. There is also a special reception scheduled for March 16 from 11:00am to 1:00pm which is open to the public. Full event details can be found here.
This project was partially funded by a grant from the Arabia Mountain Heritage Area Alliance.