Down and Dirty at the Lyon Farm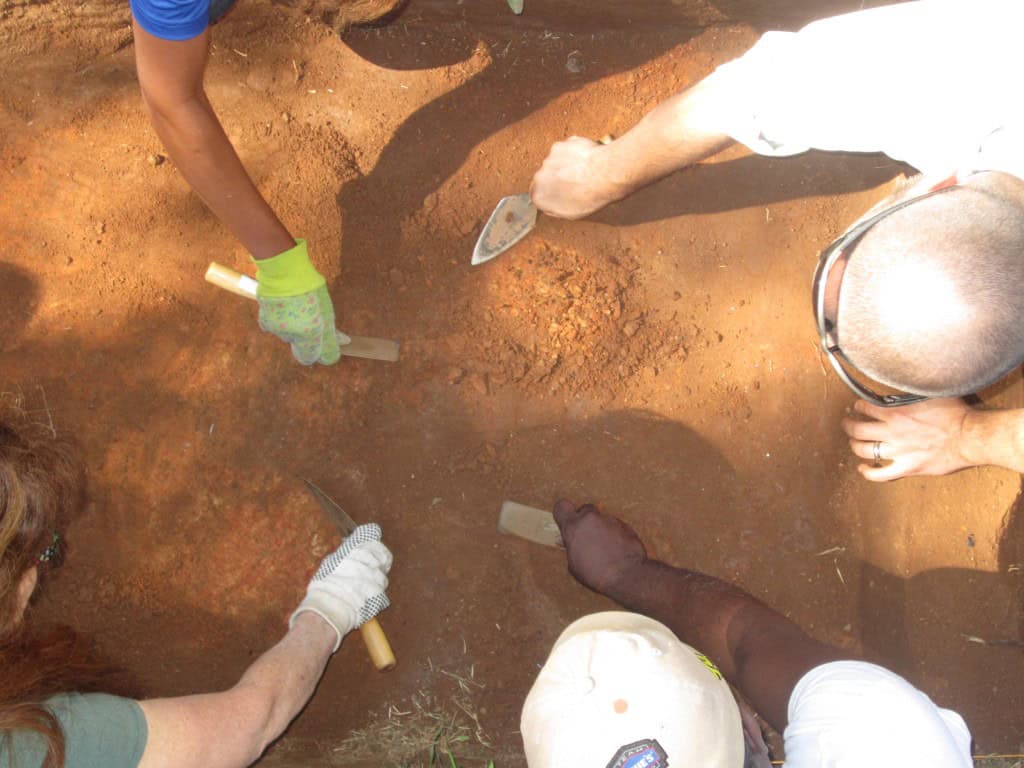 A shard of pottery or a rusted nail – to some it may be junk but to an archaeologist, it's a treasure that might yield clues about people long gone. To hunt for these tidbits, The Alliance and The Georgia Historic Preservation Division hosted dozens of volunteers during public archaeology days. The historic Lyon Farm, DeKalb County's oldest homestead, was the setting for two weekends of exploration and discovery for archaeology adventurers. 
Nestled along a bend in the South River, The Lyon Farm was occupied by the same family from initial white settlement of the area in the 1820's until 2006. Outside of family histories, the evolution of the farm hasn't been broadly studied.  Public archaeology days help uncover some of these stories and may reveal clues from periods of occupation including slavery, emancipation and the Great Depression.
The Lyon Farm project is a partnership between archaeologists at the Georgia Historic Preservation Division and the Arabia Alliance.
The first public dig in the Spring was designed to look for evidence of reported slave cabins. This youtube video tells more about the activities during that day; You can also learn more and see pictures from the first dig here.
Archaeologists selected a different site and different investigation type for the Fall dig.  Test units were started closer to the house where it was hoped that evidence of early life would be found. Analysis on the artifacts is pending but most were modern glass and construction materials. However, there is evidence that the area was heavily graded and many of the historic artifacts are buried much deeper. Click this video to see what we found.
Want to join us? Another archaeology session will be planned for Spring 2013. If you're interested in participating, please email Rachel.black(at)dnr.state.ga.us.