Third Bruce Street School Community Engagement Session Complete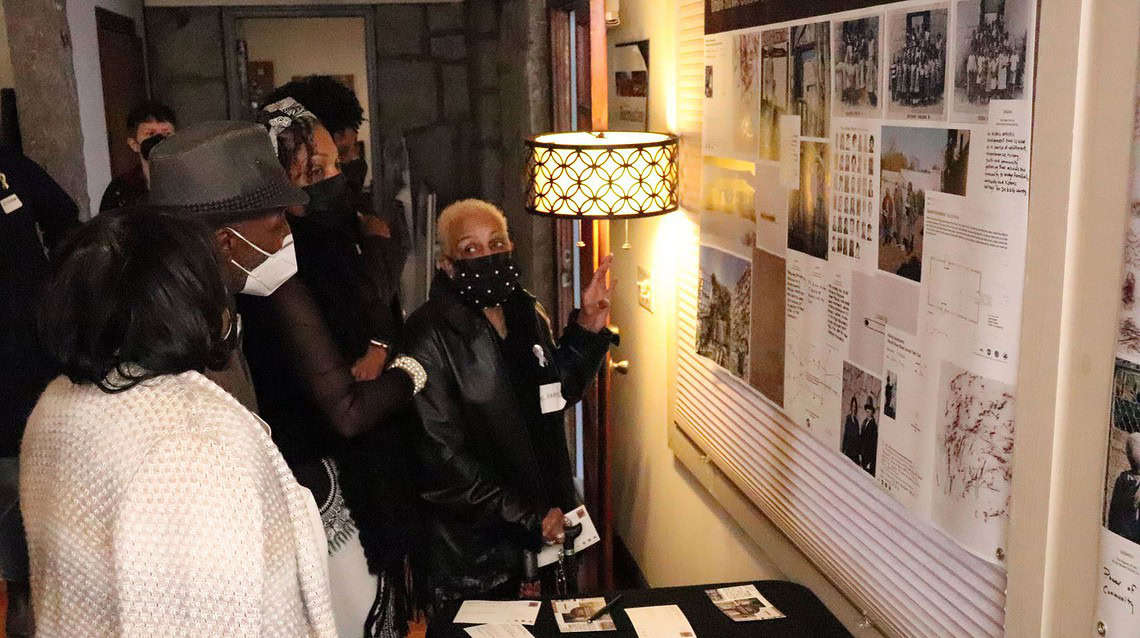 Participants recently took part in the third Bruce Street School community engagement session, designed to gather community feedback about potential future uses and activation of the Bruce Street School site, the area's first Black public school. Guided by the staff from Martin Rickles Studio, an Atlanta-based interdisciplinary design studio, participants imagined themselves in the future, looking back at what had been accomplished at the Bruce Street School. 
Also known as the Lithonia Negro School and the Lithonia Colored School, the Bruce Street School was built and run by Lithonia's Black community prior to integration. The school's first graduating high school class (around 1943) included three pupils. By 1968, when the Bruce Street School was closed, there were over a dozen elementary and eight high school classrooms – several outbuildings, now lost, had to be constructed in order to support the growing student body. The school building contains a rich history, and now people have an opportunity to determine how this space can become an active part of the community once again.
Outreach events for this phase of the project will continue throughout spring of 2022 and culminate in June. Dates for events later this spring will be announced soon. 
"We've been so inspired by the turnout and enthusiasm at the events for the Bruce Street School. Alumni, their children and grandchildren, community members, elected officials, and volunteers consistently show up and participate with warmness and imagination. We're in the home stretch of the concept development stage and hope to continue to see the same level of engagement… maybe even more! We are beginning to implement some virtual tools to increase our audience as well, and will hopefully get more participation from younger community members as a result," said Jennifer Martin and Carley Rickles, Co-Founders and Principals of Martin Rickles Studio, in a statement. 
This project is a collaboration between the City of Lithonia, DeKalb County, and the Arabia Mountain Heritage Area Alliance. Funding has been provided by DeKalb County District 5 Commissioner Mereda Davis Johnson. Check out photos from the event below: