Will You Help Us Preserve Lithonia's Black History?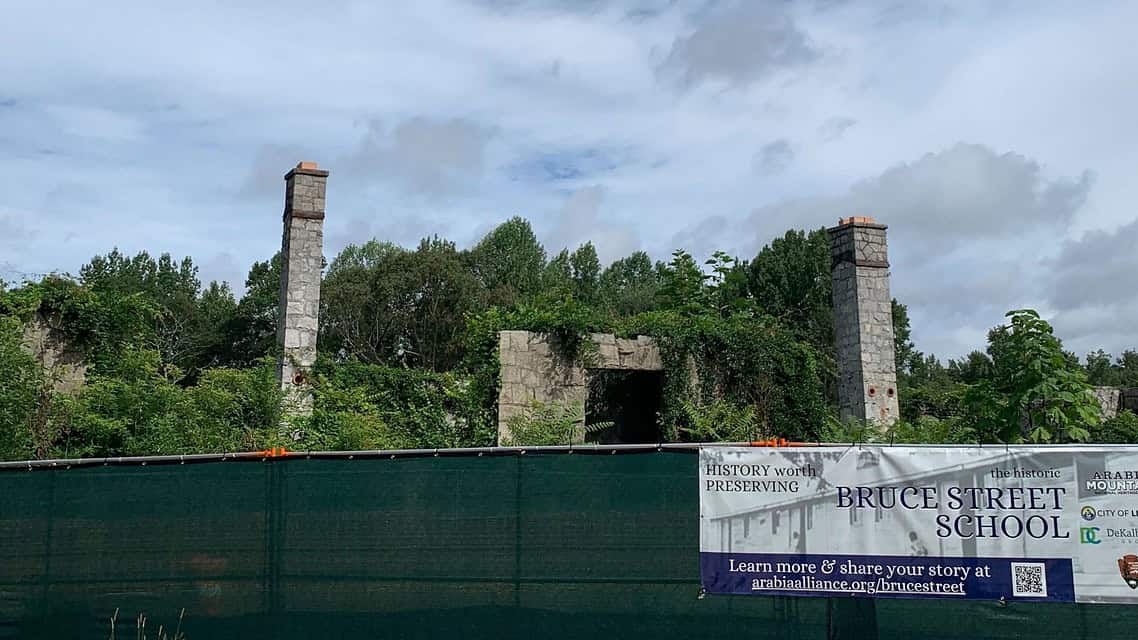 Preservation in Progress
Built through a grassroots community effort, the Bruce Street School was the first African-American public school in DeKalb County. While the stone school (also known as "the old school building") was built in the late 1930s, the Bruce Street School's history of community-led education efforts goes back to the 1880s. The old school building ruins that remain stand as a legacy to African-American education in DeKalb County and the power of community.  
Today, we're working with our partners at DeKalb County and the City of Lithonia to preserve this historic structure – and we need your help to do it. What should the preservation of the Bruce Street School look like? Would you like the ruins turned into a place for community gathering? A partial restoration of the classrooms? Let us know your thoughts by filling out this survey. 
Your Story is History
Did you or someone you know attend the Bruce Street School? Do you have mementos like photographs, yearbooks, and other items from the school? If you answered yes, then we'd love to hear from you! First-hand accounts, oral histories, photographs, and other memorabilia help us understand the past and allows a complete story to be told. There are lots of ways to share your memories and artifacts with us. One way is to complete our History Harvest form. You can also email us or connect on Facebook.