What's a National Natural Landmark?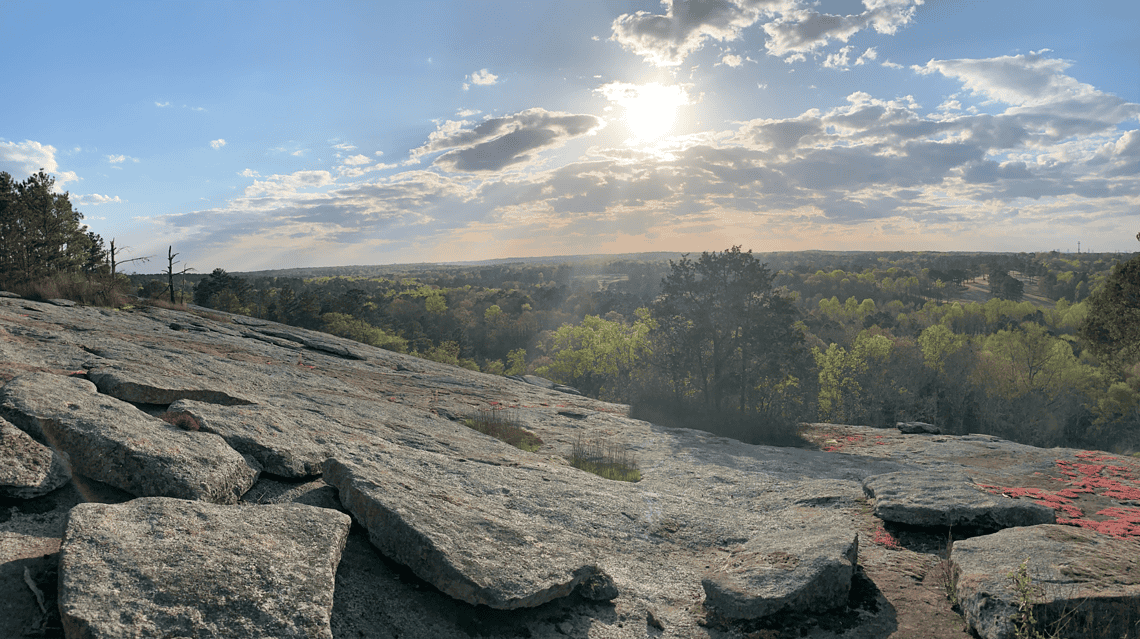 Southeast of Arabia Mountain, the National Heritage Area's other, slightly younger monadnock rises – Panola Mountain. This mountain formed 300 million years ago and today is a major part of this nationally significant landscape. In fact, Panola Mountain is considered a National Natural Landmark. 
So what's a National Natural Landmark, and why is Panola Mountain so important? We're here to help. 
A National Natural Landmark is a site that contains "outstanding biological and geological resources." These National Natural Landmarks are places with rare and important ecosystems, species, and geologic formations. Panola Mountain contains all three. 
Panola Mountain was designated as a National Natural Landmark in 1980.
Many granite outcrops in the southeastern United States have been altered by humans, through quarrying, carving and other activities. Panola Mountain was never quarried and as a result, has been left unscathed and pristine. 
Panola Mountain hosts a variety of rare plant species like diamorpha, atamasco lily, and granite stonecrop. Granite stonecrop is endemic to certain parts of the mountain and is an important part of the site's ecological significance. 
Panola's pristine ecosystem didn't survive by chance – the rock's structure makes it unsuitable for quarrying. Because people could not extract granite from the mountain, it was left intact. 
Turning Panola Mountain into Georgia's first conservation park took a lot of partners working together to protect and conserve the site. The Georgia Conservancy, the Nature Conservancy, the U.S. Fish and Wildlife Service and the State of Georgia collaborated to create the park, opened and dedicated in 1974 by then-governor Jimmy Carter. 
Today, the Arabia Mountain Heritage Area Alliance works with the staff at Panola Mountain State Park to promote this site's national significance and allow everyone to discover this powerful landscape. The State Park also offers tree climbing, archery, environmental education and a variety of other exciting events. 
In order to protect this rare ecosystem, Panola Mountain is a designated "Conservation Area." That means that you can only go onto the mountain with a guided hike, led by experienced guides and rangers. Sign up for the next one here!
You can learn more about Panola Mountain with this video from Panola Mountain State Park Ranger Taylor Aluko: