What is National Park Week?
Each year, the National Park Service celebrates our historic and natural heritage around the country with a week-long, presidentially-proclaimed National Park Week. At the Arabia Mountain National Heritage Area, we're excited to be a part of this vast system of parks and historic sites. We kicked off National Park Week with Junior Ranger Day,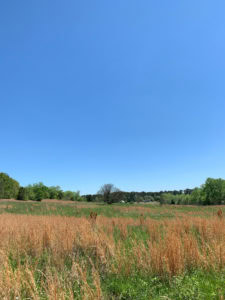 where dozens of new rangers earned their badges. But National Park Week is much more than Junior Ranger day – so here's a breakdown of what it is and how you can enjoy it.
Each day of National Park Week has a different theme. Here's a breakdown of the overall schedule:
Saturday, April 20th: Kick off the week with National Junior Ranger Day. Kids can earn their junior ranger badges at a national park and become lifelong stewards of our land and history. On this day, admission to all National Parks is free (although this does not apply to some State Parks).
Sunday, April 21st: Military and Veterans Recognition Dayhonors the people who have served in wars from throughout this country's history as well as those who serve today. At the AMNHA, you can learn about Lucius Sanders, the World War II veteran who organized the local community for civil rights upon his return home.
Monday, April 22nd: It's Earth Day! A holiday for wildlife, the environment and the planet as a whole, Earth Day is a chance to step outside and explore and wonder and mystery of the natural world in our national parks.
Tuesday, April 23rd: Transportation Tuesday takes a look at the forms of transportation that have defined the history of the National Park Service and of America as a whole. The development of the railroads and the national highway systems were key to the growth of the National Park Service. At the AMNHA, the railroads allowed the City of Lithonia to grow prosperous as they sent granite around the world. Today, miles of trails and paths allow for easy (and healthful) movement around the AMNHA.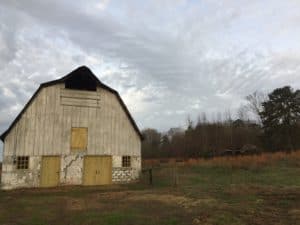 Wednesday, April 24th: On Wild Wednesday, enjoy the AMNHA's wonderful wildlife! From birdwatching to fishing to admiring our blooming wildflowers, the natural world is alive and active with the beauty of spring.
Thursday, April 25th: Explore the AMNHA's rich and complicated history on Throwback Thursday. You can visit a place of peace and beauty at the Monastery of the Holy Spirit, or you can discover one of the oldest African-American communities in Georgia at the Flat Rock Archives. History is woven throughout the National Heritage Area.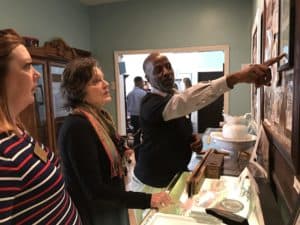 Friday, April 26th: The National Park Service can't do it alone. On Friendship Friday, learn about the various partner organizations – local and national – that make our parks possible.
Saturday, April 27th: Take your human for a walk on BARK Ranger Day! We love bringing dogs into the parks; you can learn about safe and fun habits for hiking with you dog.
Sunday, April 28th: Parks make you feel better. On Park Prescription Day, join community members and healthcare providers as you enjoy the outdoors, exercise and allow the natural world to bring you peace of mind. And remember: your park prescription never runs out, so come back and hike whenever you can!