The Story of the Bruce Street School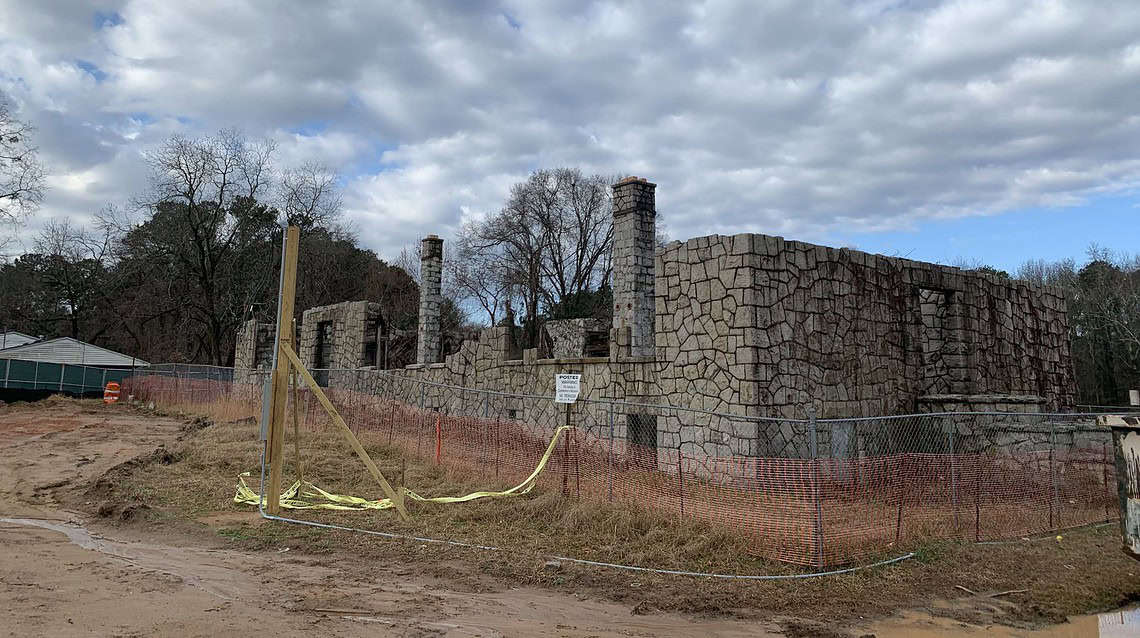 Did you know that you can see the remnants of DeKalb County's first public school for Black students in Lithonia, Georgia? Located on Bruce Street, the ruins of the Bruce Street School (also called the Lithonia Colored School, Lithonia Negro School, and the Old School Building) sit next to the under-construction East DeKalb Community and Senior Center. While the new community and senior center is underway, the Arabia Alliance, community members, and elected officials are working to conserve the school ruins and determine the future of the site. 
The Bruce Street School dates back to the 1930s, when the trustees of what was then the Yellow River School, the local school for Black students, bought land on Bruce Street and began raising money to build a new school. The current school structure dates back to 1938. The school was built by quarry workers and features local granite. In fact, the granite walls still stand today! 
Renamed the Lithonia Negro School, the school began to receive support from the DeKalb County government. The first graduating high school class (around 1943) included three pupils. By 1968, when the Bruce Street School was closed, there were over a dozen elementary and eight high school classrooms. Former school principal C. E. Flagg is honored at the historic gateway to the National Heritage Area, located at the Lithonia Woman's Club. 
Your Story is History
Did you or someone you know attend the Bruce Street School? Do you have mementos like photographs, yearbooks, and other items from the school? If you answered yes, then we'd love to hear from you! First-hand accounts, oral histories, photographs, and other memorabilia help us understand the past and allows a complete story to be told. There are many ways to share your memories and artifacts with us. One way is to complete our History Harvest form. You can also email us or connect on Facebook.
The Future of the School Ruins
Today, the Bruce Street School Ruins are the subject of community-based historic preservation. The Arabia Mountain Heritage Area Alliance, in partnership with the City of Lithonia and DeKalb County government, seeks community input on the future of the site through a survey. The results of the survey will determine in what way the historic site is preserved – whether as an artifact, a public gathering place, or something else entirely. Let us know what you think!