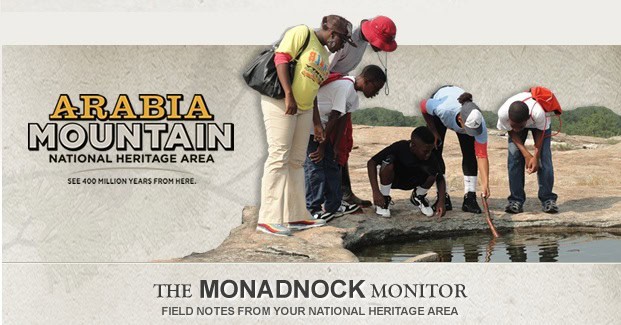 Find Summer Fun Here!
Your summer adventure is waiting in the Arabia Mountain National Heritage Area! Steep hills, stunning views, and a serpentine bridge populate our 20+ miles of paved hike-bike PATH trail. Ready to ride? Our new interactive, self-guided bike tour map will make sure you don't miss a thing. After your ride, expand your adventure and join us for one of the exciting summer programs in the Heritage area. See the packed schedule here and kick off your summer with us! Read more here.

5k Fun Run/Walk June 8th 
Come join us at the Monastery of the Holy Spirit for the 4th Annual 5K Fun Run. Runners and walkers of all experience levels are invited to enjoy the tranquil surroundings of the wooded monastery landscape. Nine hundred participants are expected to join this year so don't hesitate to sign up! Registration is required and all proceeds will go toward the Monastery's outreach to the poor. Read more here.

Get Out Of The Office
Is your company looking for a hands-on way to build teamwork this summer? Join us at the Davidson-Arabia Mountain Nature Preserve to build trails and grow stronger together! In one day employees can transform the landscape, and feel proud about giving back to the community. Contact us (LINK) and we can work with you to set up a custom volunteer experience for 10 to 100 employees. Read more here.

Jr. Sleuths Wanted 
Brush off your detective hat and head over to Panola Mountain State Park to try out the new scavenger hunt game. The goal of this free activity is to use a clue sheet to discover the hiding spots of several hidden containers. If you find them all you'll earn a fantastic prize!  Easy, medium, and hard levels allow kids of all ages to play and enjoy. Read all the details here.

Best Picnic Spot
It wasn't hard for the Atlanta Journal Constitution to include the Arabia Mountain National Heritage Area in their picks of the best picnic spots in Metro Atlanta. Lovely views, deep shade, and hundreds of peaceful getaway spots offer picnickers everything they could want. Take advantage of picnic tables right off the paved PATH trail or find your own retreat deep in the woods! Read more here.

Come Meet Our Hero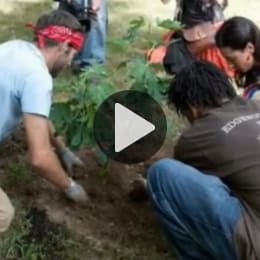 "Ranger Robby" Astrove was presented with two "DeKalb Community Hero" awards. You can learn more about Robby's work in the preserve and at other community groups this short video. You can get to know Robby during his inspiring tours at Arabia Mountain. You'll not only learn about wildflowers, birds, and trees, you'll also share in his deep appreciation for nature's infinite wonders. Read more here.