South River Paddle | Join the Fun On Aug. 14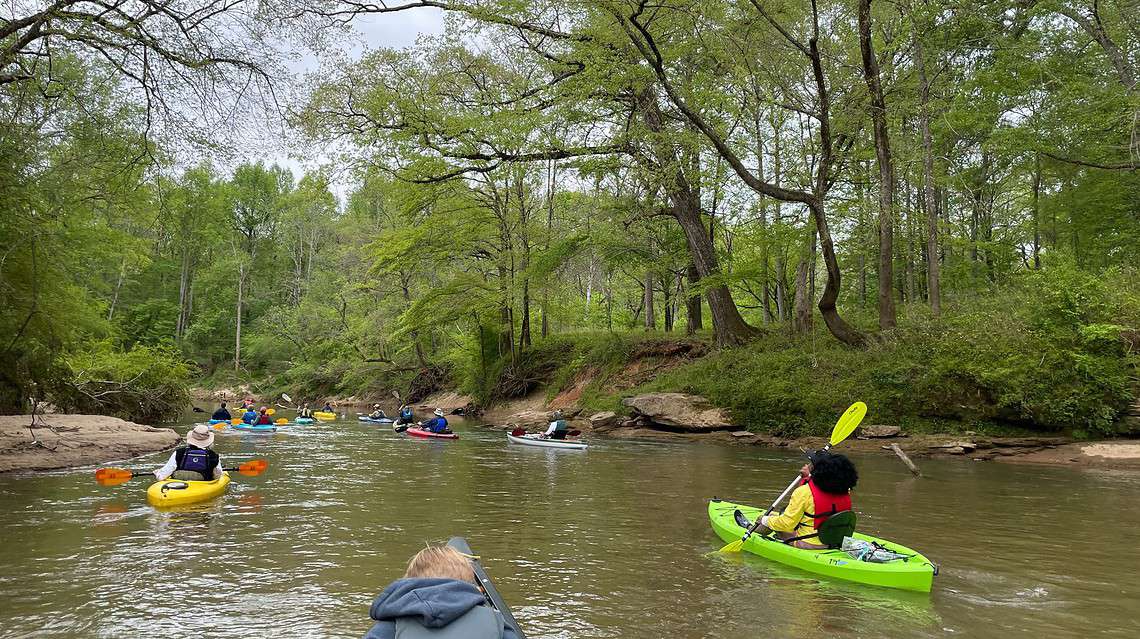 On August 14th, you're invited to join a scenic excursion by paddling down the South River, from Lorraine Park and Trailhead in Stockbridge to Oglesby Bridge Road in Conyers.
Canoes and kayaks are provided by the South River Watershed Alliance, and vans sponsored by the Arabia Mountain Heritage Area Alliance (the nonprofit management entity of the Arabia Mountain National Heritage Area) will shuttle participants back to their cars at the end of the paddle.
"River recreation is powerful. It increases respect for the river and gives us leverage to demand better protection of it. The river is Atlanta's hidden gem — the more we discover it, the brighter it will shine," said Margaret Spalding, South River Watershed Alliance Executive Director.
Sign-up is available at southriverga.org/events.
Participants can sign up for "All Equipment Included" and the South River Watershed Alliance will provide a canoe or kayak and other necessary supplies. Those with their own boat and equipment are welcome to join by selecting, "Bring Your Own Gear."
Check out our video for more information: