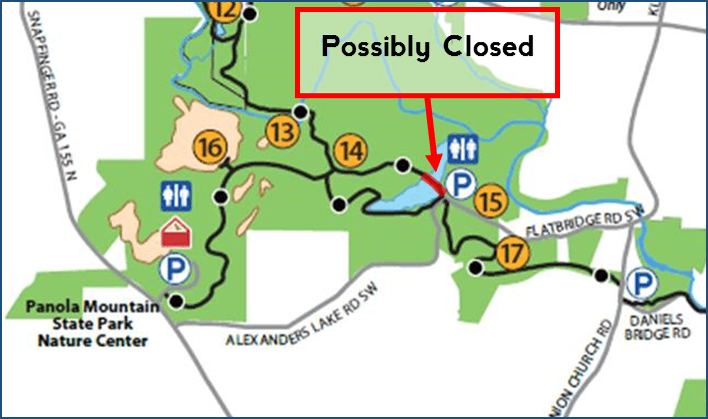 The Georgia Department of Natural Resources began lowering both lakes at Panola Mountain State Park in January  to perform inspections of 50-year-old earthen dams.
The Upper Lake is expected to be re-filled once repairs can ensure the safety of the dam. Plans for the Lower Lake are contingent on assessment results, according to state park officials.
The section of the Arabia Mountain PATH (AMP) that runs over the dam will be closed intermittently until the repairs are finished. Visitors can still use the southern route of the AMP to go around the lakes and access the boardwalk. Fishing will be allowed during this time period. However, anglers should exercise caution on muddy banks.
For more information, call the Panola park office at 770-389-7801 or the DNR's region office at 706-557-3017.