Preserve the Park with Aaron Coury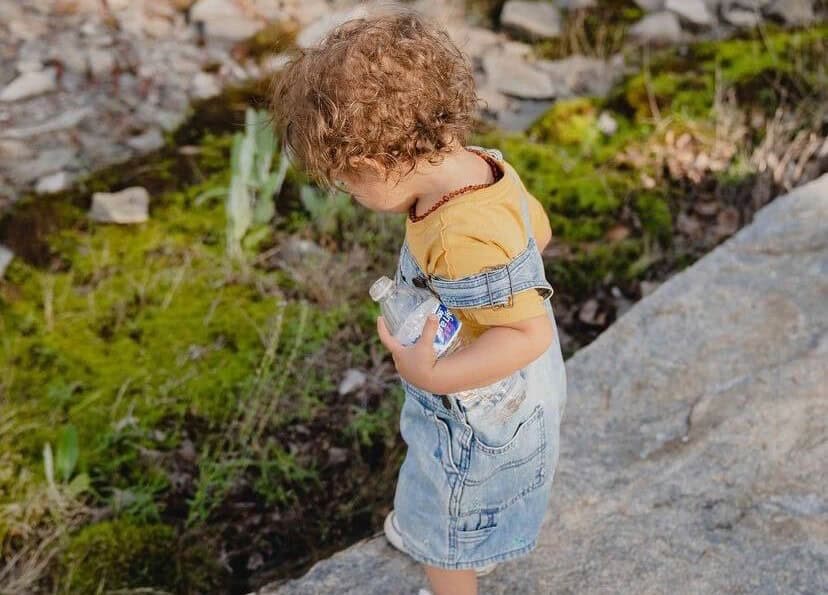 Have you heard about #PreservethePark at AMNHA in Lithonia, Georgia? It's important to us to educate people about the rare landscape found at Arabia Mountain and the best ways to hike in the National Heritage Area; you've probably seen this message elsewhere on our website!
There are a few simple rules to practice so that we can all enjoy the NHA for years to come while recreating responsibly and conserving the landscape. 
1. Stay on the gray.
When you're out on the rock outcrop, the trail meanders across the granite. As you hike, you'll see patches of mud, sand, water, and vegetation – stay away from those! By stepping in these "solution pits" we can damage1 the fragile habitat. Instead, you can stick to the bare granite (the "gray") as you hike.
2. Leave No Trace.
Take only pictures and leave the landscape untouched behind you.
3. Leash your dogs (and pack that poo).
This one's pretty self-explanatory – if you leash your dogs and pick up their poop, it ensures a safe and clean park excursion for everyone, furry friends included. 
We partnered with local photographer Aaron Coury to help get the message out. Here's what he had to say:
We recently teamed up with @arabiamountain_nha for their "Preserve the Park" campaign. We've been going out to Arabia for a long time and I think it's one of the most underrated places to visit in the Atlanta area. So we packed up and had a picnic the other day! Not sure if you're aware, but Arabia is home to some very rare plants and ecosystems and it's important we as visitors do our best to protect them! Even though our kids are young, we still teach them about nature and how to protect it. I think you should go, take your family or go solo, hike or bike the many AMAZING trails, check out the views from the top, watch the sunrise or sunset, and hike way back to the lake (my favorite spot). But when you go I want to encourage you to Stay on the Gray. As much as possible, stay on the designated trails and don't step on any plants, or moss, or water pools. Have you been? You have a favorite spot there?