Parking at Arabia Mountain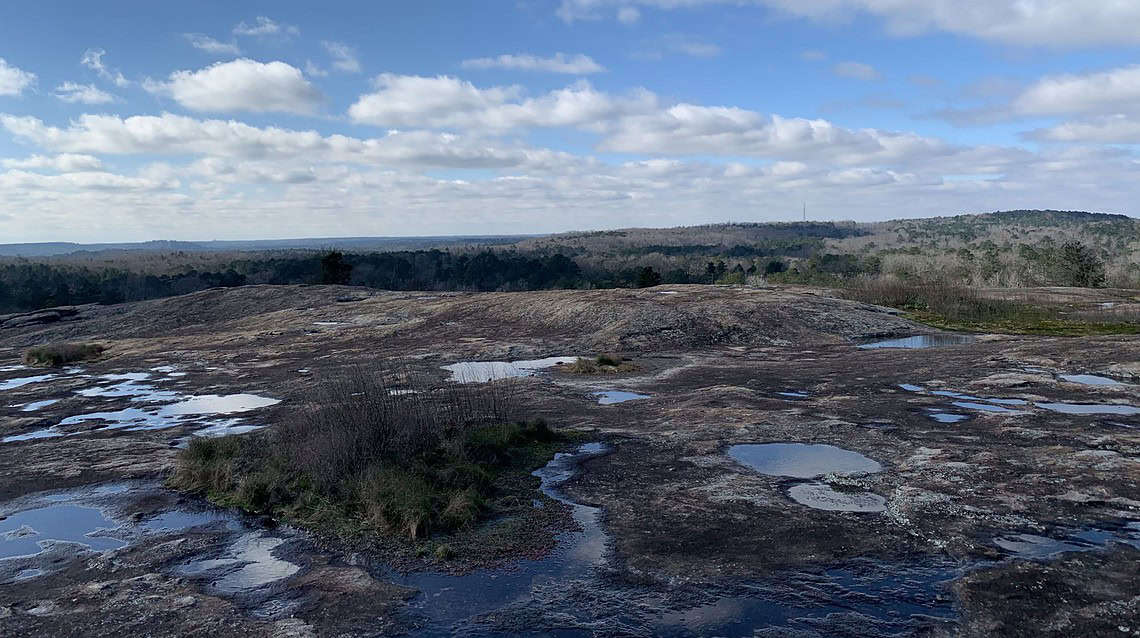 We all like to avoid the crowds – and with that in mind, here are our tips for easy parking at Davidson-Arabia Mountain Nature Preserve on the weekends. The outdoors continues to be a welcome respite for people during the pandemic, and we love that people are coming out and enjoying the National Heritage Area. As the two main lots (the AWARE lot at 4158 Klondike Road and the Nature Center lot at 3787 Klondike Road) get full very quickly, here are other places you can park, and see places you might not have visited otherwise. 
Also, please note that Arabia Mountain is most crowded on the weekends. We encourage people to visit on weekdays instead in order to avoid crowds! Also make sure to explore other trailheads within the National Heritage Area, including Panola Mountain State Park. Also a large rock outcrop, Panola Mountain offers hiking, fishing, biking and more. Learn more here.
All trailheads connected by the Arabia Mountain PATH trail system.
Right by the mountain:
1. The Stonecrest Library (3123 Klondike Road) Just up the road from the Nature Center, the Stonecrest Library offers an excellent place to hop on the PATH. Follow the trail south to the Nature Preserve or north to historic downtown Lithonia. 
2. Polebridge Trailhead (6262 Browns Mill Road) This is another trailhead with easy access to the beautiful forests of the Nature Preserve.
A little further off:
4. Lyon Farm Trailhead (4431 Lyons Road; park in the cul-de-sac) The Lyon Farm is the oldest homestead in DeKalb County and a key part of the history of the Flat Rock community. 
5. South Rockdale Community Park (3909 East Fairview Road SW) Another connection point to the paved Arabia Mountain PATH trail, the South Rockdale Community Park includes trails that run through forest and along the South River. 
Check out some more of our parking areas here. See you on the trails!