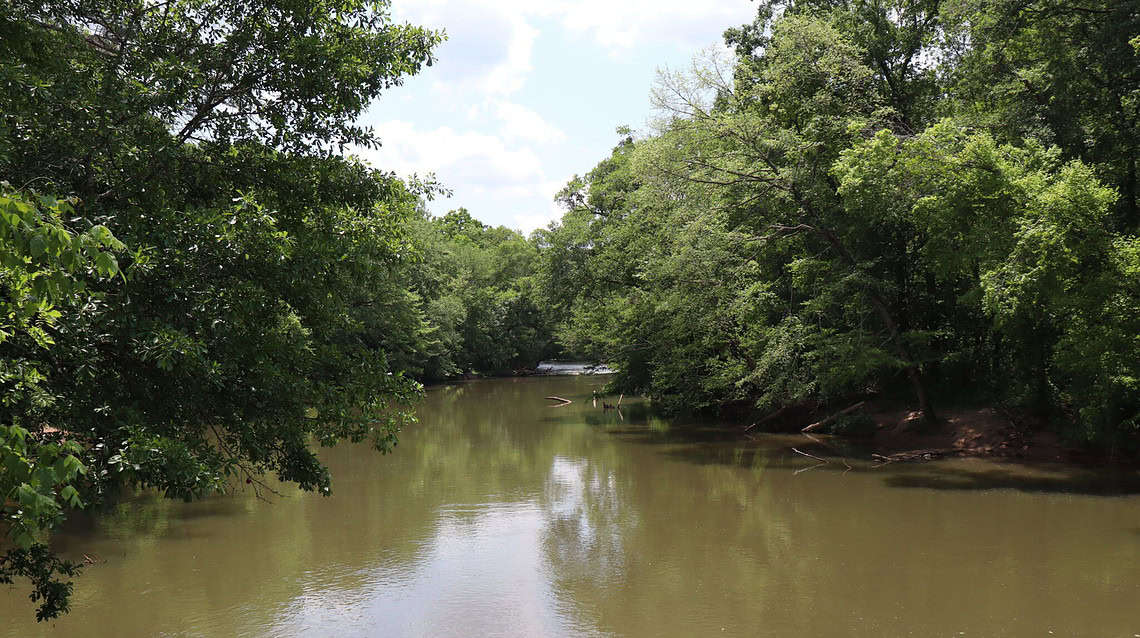 Guided paddles of the South River are back for 2022! Join the South River Watershed Alliance for a series of paddles to take place on May 14, July 30 and September 10. You can see a full list of river paddles and sign up here. Note that you do not have to bring your own canoe or kayak; some are provided by the South River Watershed Alliance (although they go quickly, so sign up fast). 
The South River is a major waterway within the Arabia Mountain National Heritage Area, with a human history stretching back thousands of years. Long before Europeans arrived in North America, the South River was used by a variety of native people for trade and transport. Written records state that the Muscogee, who lived in this area before their removal by white settlers in the early 1800's, called the river the "Weelahnee," meaning "green waters" or "green river." 
Today, you can enjoy a variety of outdoor activities along the South River. Along with the South River paddles mentioned above, you can bike and hike along the paved PATH trail that runs parallel to the river (the Panola Shoals and Lorraine trailheads are good places to start). You can also enjoy fishing at sites like Everett Park, located at News Bridge in Stonecrest. 
Watch our short video below to learn more about the South River, and we'll see you on the water.