Registration Open for June South River Paddle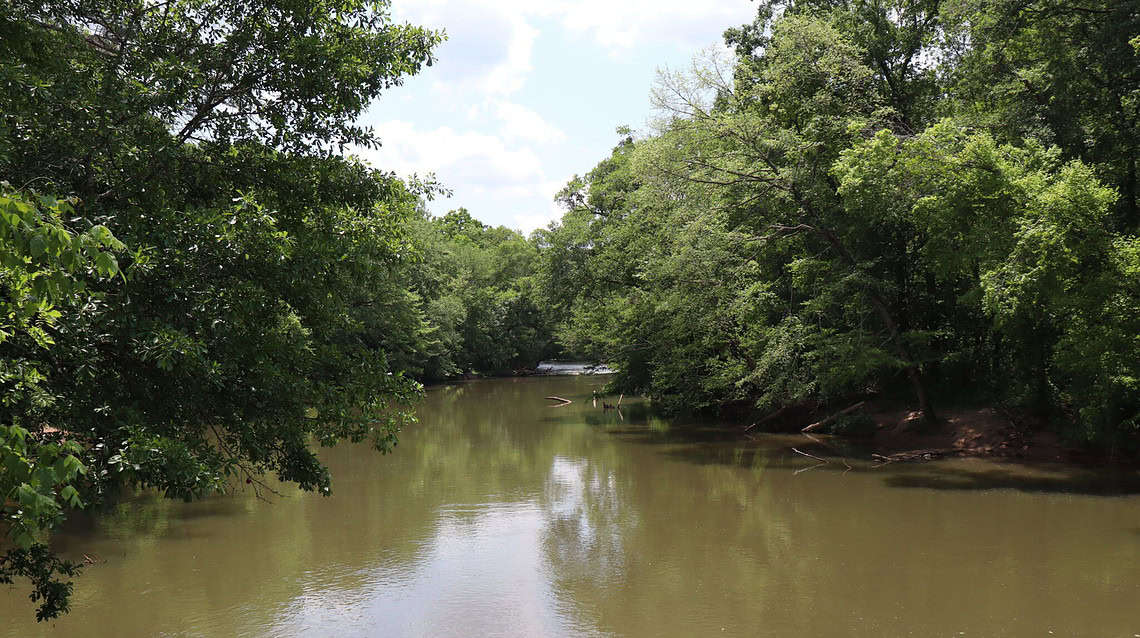 Paddle Details:
Registration is now open for the June South River paddle, a relaxing 6.5 mile trip along the National Heritage Area's marquee waterway. Escape from the summer heat and spend a day on the river as you float from Lorraine Park Trailhead to Oglesby Bridge Road. Some kayaks and gear are available, but sign up fast – space is limited. Register here.
The paddle will take place on June 25 from 8:30am until 1:00pm. Make sure to wear sunscreen and bring water. Shuttles will transport participants from the paddle's endpoint at Oglesby Bridge Road back to their cars at Lorraine Park.
Stay tuned for more information about the upcoming South River Paddle in July!
About the South River:
The South River is a major waterway within the Arabia Mountain National Heritage Area, with a human history stretching back thousands of years. Long before Europeans arrived in North America, the South River was used by a variety of native people for trade and transport. Written records state that the Muscogee, who lived in this area before their removal by white settlers in the early 1800's, called the river the "Weelahnee," meaning "green waters" or "green river." 
Watch our short video below to learn more about the South River, and we'll see you on the water.