Once Abandoned and Neglected, 1800's Settler Home Saved!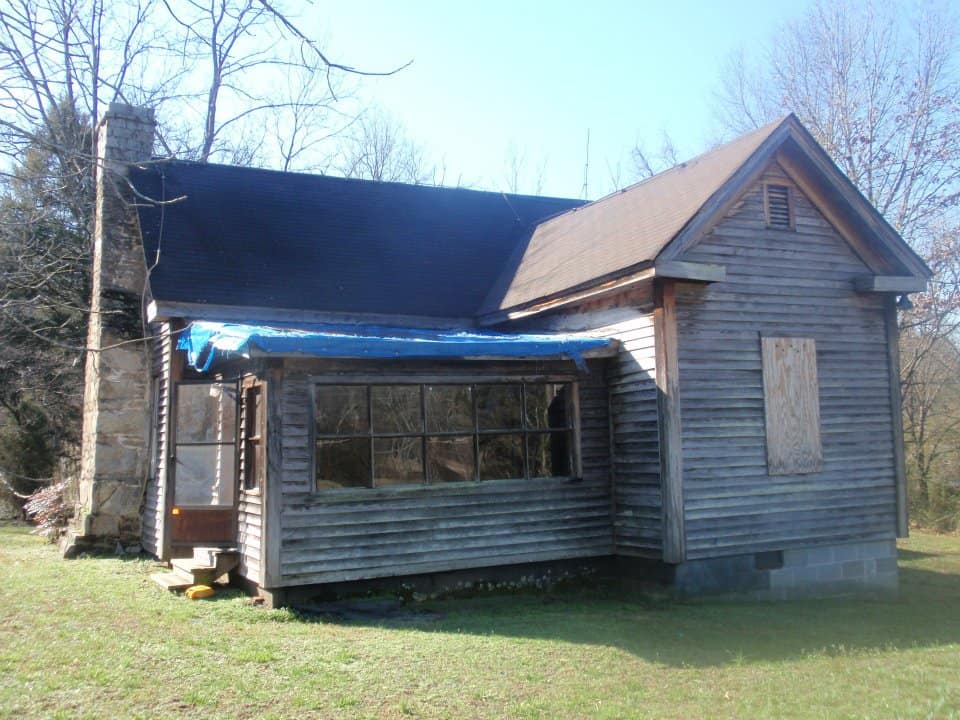 There are precious few buildings left in the area that were built before the Civil War. As one of the oldest properties in the NHA, the Housworth-Moseley House holds a place of honor. Sheltering the same family for over 160 years, this home has weathered countless storms.  Yet the little farmhouse in the Klondike community seemed doomed when it was abandoned and threatened with foreclosure. That's when The Georgia Trust for Historic Preservation stepped in with their innovative program designed to save Georgia's historic structures.
"We fell hard for our house from the first time we saw it," says Scott Pluckhahn. He and his partner, Keith Crosby, rescued the home in 2012.  "It was a mess but we loved the history, the setting and the area."  The walls leaned and the floor sloped. The roof leaked and there was no central heating system. Scott and Keith were able to see past the blue tarps and sagging floors to appreciate the rural retreat nestled next to the Davidson-Arabia Mountain Nature Preserve.   "We hike the mountain nearly every Sunday and enjoy seeing it in every season. It's always different, with something new to see every single trip."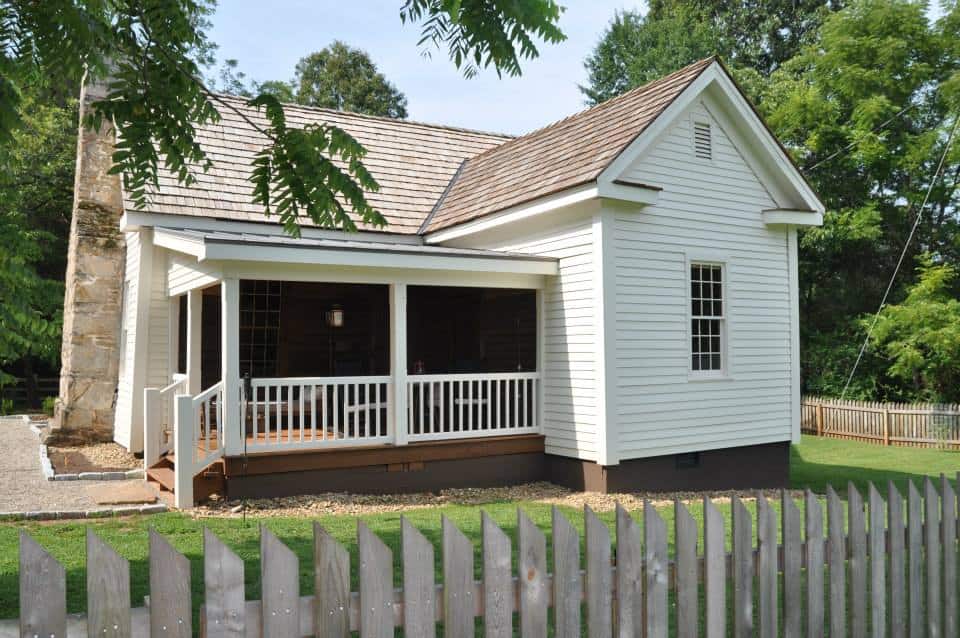 After months of renovations, the restoration on the c1843 farmhouse is complete and the couple has had time to contemplate all the hard work.   "That such a humble little house should still stand amazes us… We love the peace and quiet of living here. We listen for the owls and Whippoorwills at night. We had wild Turkeys on the pasture tonight. We've seen deer, raccoons, opossums, fox, coyotes, even a Bobcat! We have a Pileated Woodpecker that lives nearby. All just 20 minutes from the city." 
As the new caregivers settle in for their first winter in the little farmhouse they are contributing new pages in the history of this community. You can keep up with ongoing renovation projects and see many historic photos of the property and family on the owner's blog and Facebook page.