Mountain Laurel: April Showers Brought May Flowers to Arabia Mountain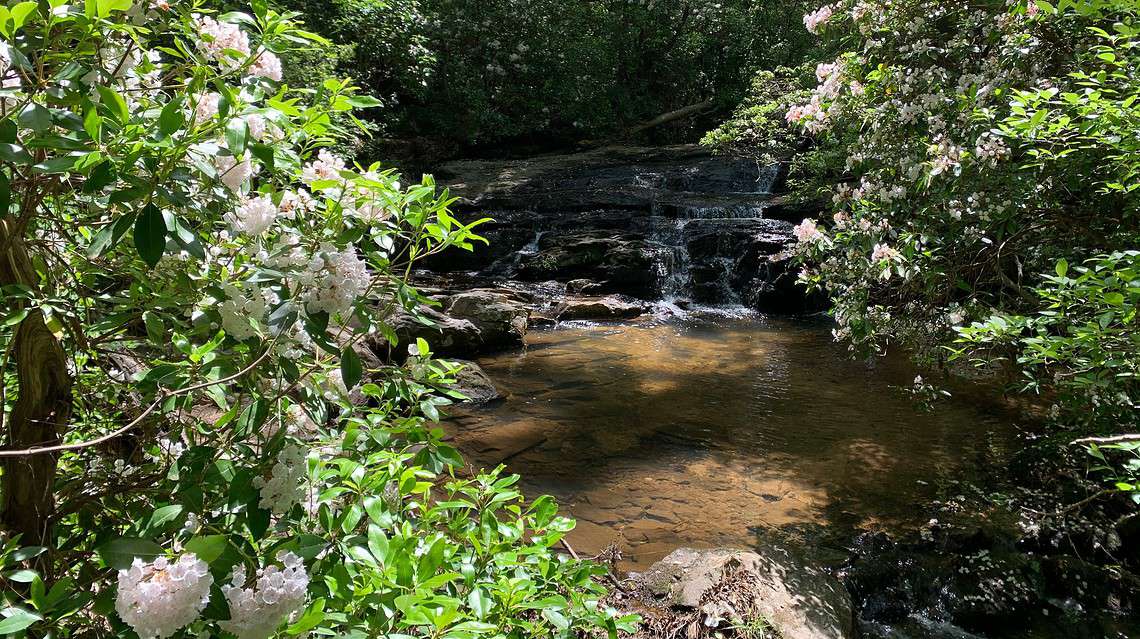 Mountain laurel (Kalmia latifolia) is a flowering shrub found throughout eastern North America, including in Arabia Mountain National Heritage Area here in Lithonia, GA. In spring, the laurel produces a gorgeous botanical bounty, which you can enjoy as you hike along the Arabia Mountain PATH or on the Mountain View Trail.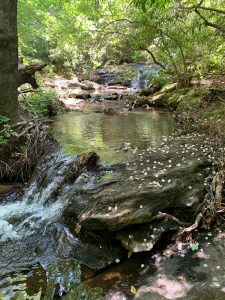 The mountain laurel's range extends from the Florida panhandle all the way up into Canada – in fact, this hardy plant can be found as far west as Louisiana. It favors rocky uplands and is common in the Appalachian Mountains. One unusual aspect of mountain laurel is the way it spreads its pollen. As the flower's stamens (pollen-carrying organs) grow, they develop a tension, bent and held back by other parts of the flower. When a bee or other pollinator lands on the flower, that releases the stamens, which send the pollen hurtling through the air and onto the insect. When the insect departs, it is covered in pollen. Botanist Asa Gray was described as saying that the catapulting stamens acted "like a boy's pea-shooter." 
To see the mountain laurel for yourself, you can either walk the Mountain View Trail (mentioned above, marked in Blue if you start at the AWARE lot) or follow the PATH southwest from the Davidson-Arabia Mountain Nature Center. You'll encounter the mountain laurel just before the PATH crosses North Goddard Road. Click here for a map.
Photos: Kelly Jordan.