Monadnock Madness Yoga: One Down, One More Still Open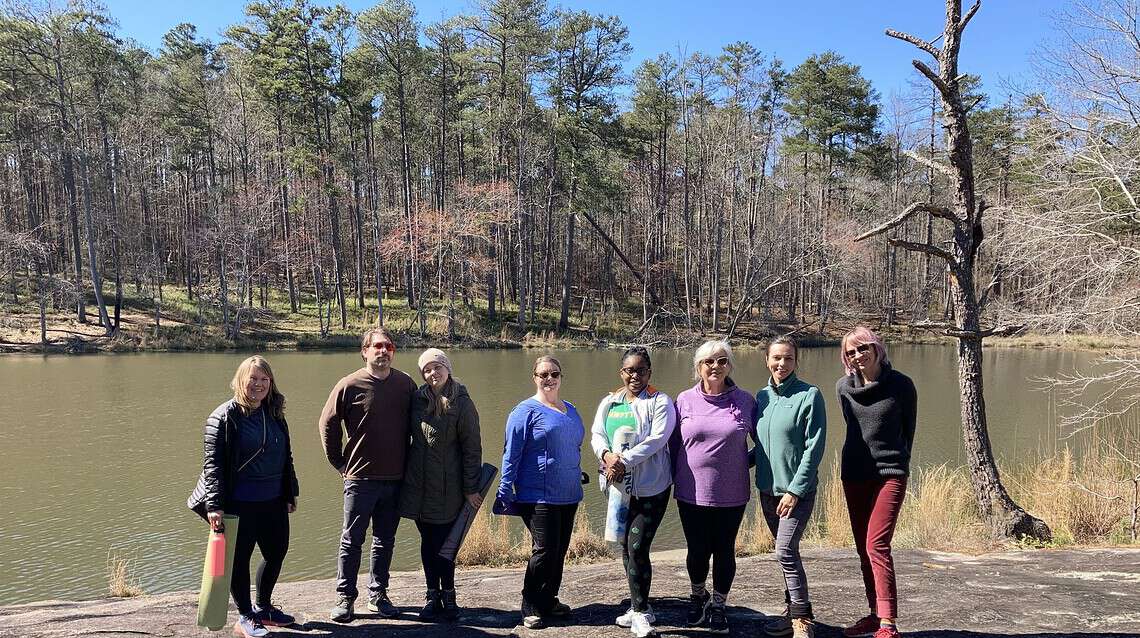 Sunny mountaintop yoga
On a sunny afternoon on Sunday, March 13th, a group of people gathered at the Davidson-Arabia Mountain Nature Preserve to take part in the Monadnock Madness mindful mountaintop walk and meditation event. The group joined instructor Sandra Bonkiene of Bakari Yoga at the Nature Center before following the trail to Arabia Lake and the surrounding rock outcrop. 
This won't be the last Monadnock Madness mountaintop yoga session this year – you can join a session of happy flow yoga on the mountain on March 27th from 2-4pm. This upcoming session will focus on connection with nature and overall mindfulness as you practice on top of Arabia Mountain itself. Don't miss it!
What's a monadnock, and what's the madness? 
A "monadnock" is a large geologic formation that has remained static as the ground has eroded around it – Arabia, Kennesaw and Panola Mountains are all three examples of this geologic formation. These metro-Atlanta mountains support a variety of rare and beautiful plant species, including diamorpha, atamasco lily, trout lily and others, that all bloom during the spring. Sandy divots in the rock face, called "solution pits," host a variety of this vibrant plant life, which grows more colorful as the month progresses. The Monadnock Madness event celebrates these ecosystems and the life that lives there as spring unfolds. Click here for hiking tips, and be sure to check out the other Monadnock Madness events going on throughout the month, including a nature photography workshop on the 26th.