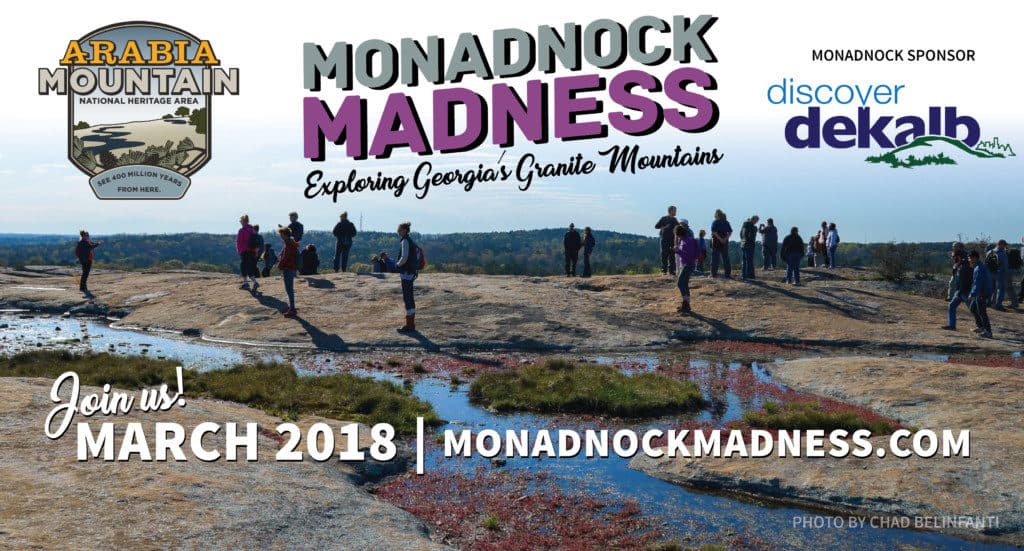 Our sixth annual Monadnock Madness returns in March! With seven guided triple hikes including two full moon hikes, photography workshops and photo contest, sunset yoga and a variety of special programs at three Atlanta area monadnocks–Arabia Mountain, Panola Mountain and Stone Mountain–you'll get outdoors, put a little spring in your step and earn a special souvenir along the way.
For information about month-long activities, registration and how to earn prizes, visit MonadnockMadness.com.
This hiking adventure is presented by the Arabia Mountain Heritage Area Alliance in partnership with the Davidson-Arabia Mountain Nature Preserve, Panola Mountain State Park and Stone Mountain Memorial Association. Special thanks to our sponsors from DeKalb Convention and Visitors Bureau, InterDev, Hanson Aggregates Southeast – Lithonia Quarry and Peach State Credit Union.