Meet Arabia Mountain Intern, Alyssa Jones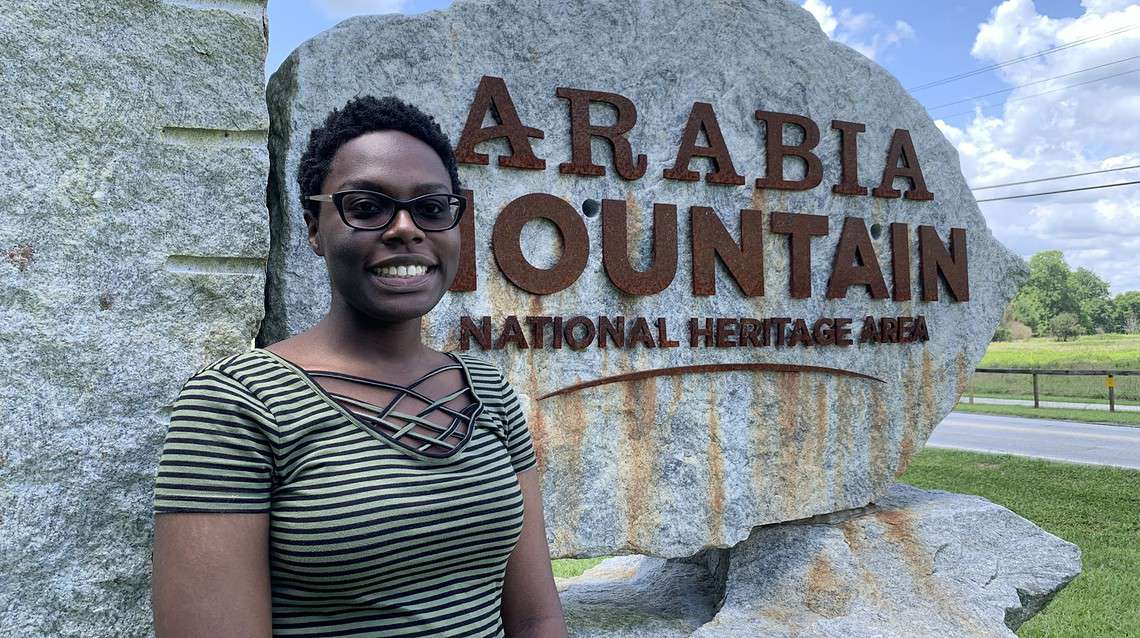 The Arabia Mountain Heritage Area Alliance is pleased to welcome several interns to the National Heritage Area this summer. Meet Alyssa Jones!
Alyssa, tell us about yourself:
My name is Alyssa Jones. I am an Atlanta native born in Mississippi. In my role as an Arabia Mountain NHA intern, I assist Johnny Waits and record his oral history tours at the Flat Rock Archives. I also aid Revonda Cosby with community development projects and the Diversity, Equity, and Inclusion Committee for the Alliance of National Heritage Areas.
What's your favorite site in the National Heritage Area?
This is my first time at the Arabia Mountain NHA so I look forward to experiencing every location!
What are your career goals?
I start my first year at Charleston School of Law this fall, and eventually, I hope to become an attorney focusing on housing and labor law. I am also a prospective polyglot – fluent in Japanese and currently self-teaching Mandarin.