Join Us on Nov. 14 to Preserve the Bruce Street School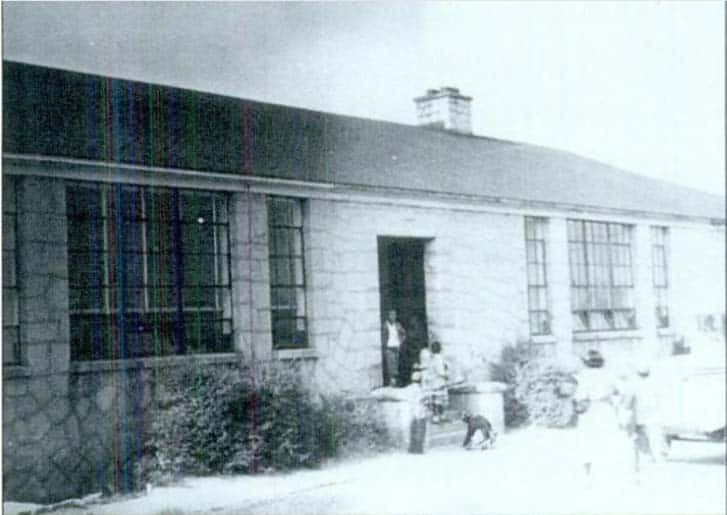 On Sunday, Nov. 14, from 1-4pm, community members will gather to shape the history of the Bruce Street School ruins, the remnants of the first Black public school in DeKalb County. The event will take place on-site at 2449 Bruce Street, Lithonia, GA 30058. Martin Rickles Studio, an Atlanta-based interdisciplinary design studio, will lead the session to envision what is possible for the future of the ruins as a community and historic hub.
History of Bruce Street School
Also known as the Lithonia Negro School and the Lithonia Colored School, the Bruce Street School was a focal point for Black education in and around Lithonia, with connections to other historic communities such as Flat Rock. In fact, the first Black man to graduate from High School in DeKalb County, T. A. Bryant, Jr., graduated from the Bruce Street School and lived in the nearby Flat Rock community. The school's first graduating high school class (around 1943) included three pupils. By 1968, when the Bruce Street School was closed, there were over a dozen elementary and eight high school classrooms. The school building contains a rich history, and now people now have an opportunity to determine how this space can become an active part of the community once again. Along with local officials, Martin Rickles Studio staff will host this and upcoming community engagement sessions to shape the future of the ruins.
Community Engagement
DeKalb County and City of Lithonia, as well as the Arabia Mountain Heritage Area Alliance (the nonprofit management entity of the Arabia Mountain National Heritage Area), continue to collaborate and ensure the community-focused historic preservation of the Bruce Street School ruins. DeKalb County District 5 Commissioner Mereda Davis Johnson, a longtime resident of Lithonia, secured the funds to support this next step in the project.
Anyone with artifacts related to the Bruce Street School – including photos, records, yearbooks and stories to use in potential exhibits – is especially encouraged to join the community engagement sessions.
For more information about the project, please visit arabiaalliance.org/brucestreet. A presentation about the project can be found here.