Join the "madness" this March with a Triple Hike Challenge!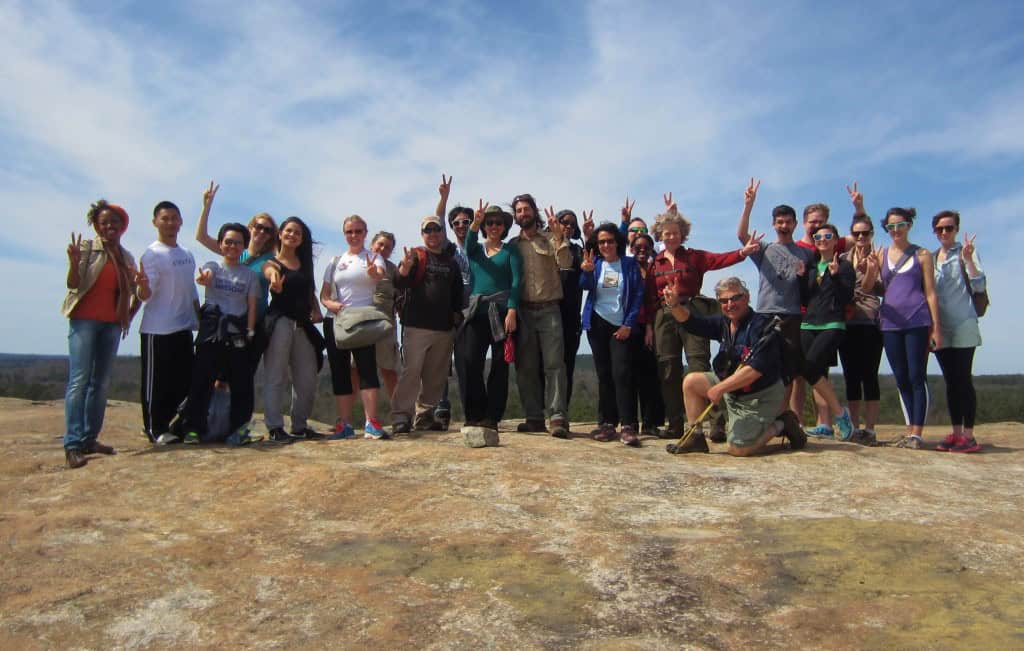 Dozens of amateur adventurers have already joined ranger-guided hikes to conquer three granite monadnocks in metro-Atlanta this month.  Over the first two weekends, hikers scaled the peaks of Arabia, Panola, and Stone Mountains in a single day! The invigorating quest was the kickoff to the first annual "Monadnock Madness," a family-friendly challenge to encourage people to get outdoors and explore natural treasures in their own back yard.  This event continues all month with tours, self-guided options, and a special prize for hikers who complete all three treks.
Hikers of all ages can participate in the triple hike challenge throughout March. The rules are simple: hike Arabia, Panola and Stone Mountains at least once during the month of March, submit photos from the peaks on-line, and receive a custom designed hiking souvenir proclaiming to all that you met the challenge.
What can hikers expect? Arabia, Panola and Stone Mountains are all considered "monadnocks" – a specific type of mountain that juts out of the relatively flat landscape surrounding it however, each mountain has a distinct character. On Stone Mountain, you'll pass dozens of fellow climbers as you scale the steep, smooth grade and be rewarded with amazing views of Atlanta and distant mountains.  On Arabia Mountain, see the remnants of the quarry industry and the winter blooms of the diamorpha plant carpeting the alien landscape with bright red succulents. At Panola Mountain, which can only be accessed with a ranger, see rare plants and wildlife in this natural sanctuary and see if you can master the "butt slide". 
Ready to join the fun? See the events page on monadnockmadness.com for hike times or plan your own tour using this suggested guide.
A special thanks for making the kickoff a success to Wesley Apartments at Stonecrest for providing a healthy snack break to hikers and to Atlanta Wild Animal Rescue Effort (AWARE) for sharing stories from some of their animal ambassadors during the hike break.
This hiking adventure is sponsored by the Arabia Mountain Heritage Area Alliance and was created in partnership with the Davidson-Arabia Mountain Nature Preserve, Panola Mountain State Park, and Stone Mountain Park.