Join Our Team: Program Manager Position Open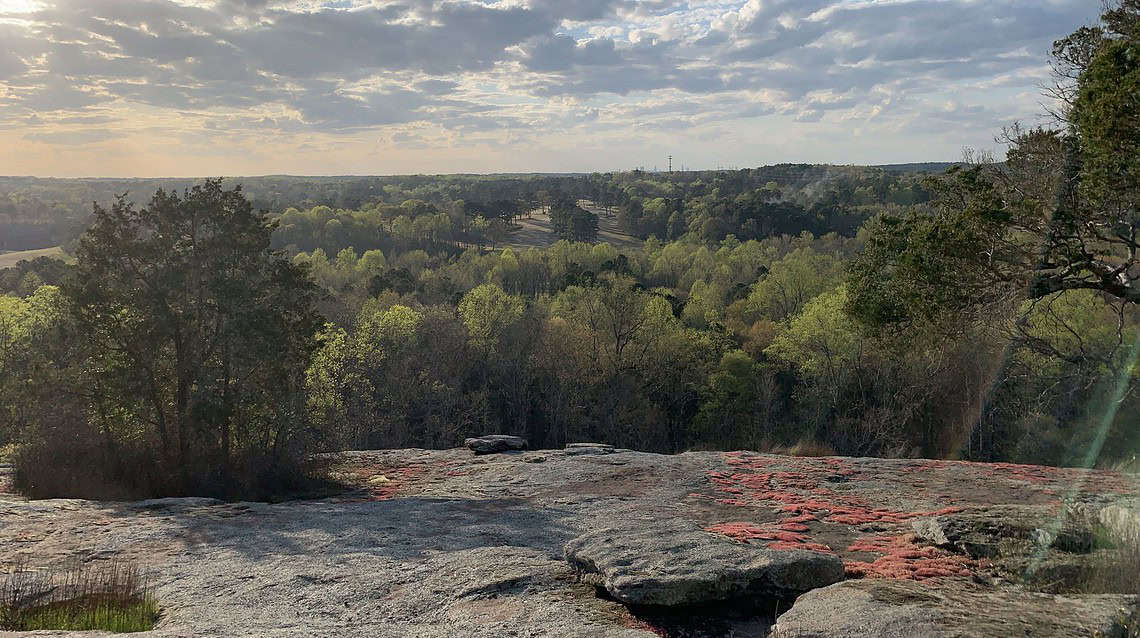 The Arabia Mountain Heritage Area Alliance seeks a highly qualified candidate to fill a part-time Program Manager position. The candidate is expected to coordinate, manage and implement a variety of educational and outreach programs and proactively contribute to the efficient operations of the organization.
The Arabia Alliance is a non-profit 501(c)3 organization that works to preserve, protect and promote the historic, cultural and natural resources of the Congressionally designated Arabia Mountain National Heritage Area (AMNHA).  The AMNHA includes portions of DeKalb, Rockdale and Henry Counties right outside of Atlanta. The National Heritage Area program is affiliated with the National Park Service.
The Program Manager reports to the Arabia Alliance Executive Director and works closely with the staff, Board and partner organizations to implement the Alliance's mission and work plan. The position is based at the Alliance office in Stonecrest, GA. 
Program Manager duties include:
Coordinate and manage educational and public outreach programs including but not limited to: history and nature tours, Junior Ranger Program, outdoor recreation opportunities, geocaching program, special events, volunteer and docent opportunities.
Research history, culture and nature in the National Heritage Area, creating promotional content in coordination with the Communications Manager.
Provide support to the Executive Director and partners for grants, sponsorships and volunteer coordination.
Minimum Qualifications:
A Bachelor's degree in a related field from an accredited university.
Minimum of 3 years of work experience in similar government, non-profit or private-sector positions.
Preferred Qualifications and Skills:
Demonstrated experience with education and public outreach.
Experience, interest, or training in environmental or natural sciences, history, landscapes, land use planning and/or architecture.
Experience drafting program narratives and running events.
Experience with non-profits, on either a paid or volunteer basis.
Experience in communications, marketing and community outreach.
Experience dealing with members of the public in an education or outreach capacity.
Proficiency in Microsoft Office, experience with Canva and Adobe Suite a plus.
Commitment to accuracy, attention to detail, efficient work habits and conscientiousness.
Ability to work independently without close oversight and proactively take on responsibilities.
Professional demeanor and excellent interpersonal skills.
Valid driver's license and reliable transportation required.
Benefits:
Salary $30,000/year, 28 hours/week work schedule (may include weekends), inclusive and diverse work culture, career development, small team working environment.
Application Process:
Submit cover letter, resume, and three samples of work in a single PDF file format to Revonda Cosby, Executive Director, Arabia Mountain Heritage Area Alliance at revonda@arabiaalliance.org. Submit materials by Monday, May 2nd, 2022. Please be sure to include "Program Manager Position" in the subject of the email.
Work samples may include lesson plans, promotional materials, interpretive/educational materials, program literature, and/or video recordings of the applicant leading events/classes/programs. Links to digital assets such as websites or social media accounts may be included.
If your application advances to the first round of the interview process, you will be contacted within two weeks of Monday, May 2nd, 2022. If you are not contacted within that time, thank you for your submission but we will be looking at other applicants.