How Lithonia's First Female Mayor Marcia Glenn Hunter Reshaped The City Of Granite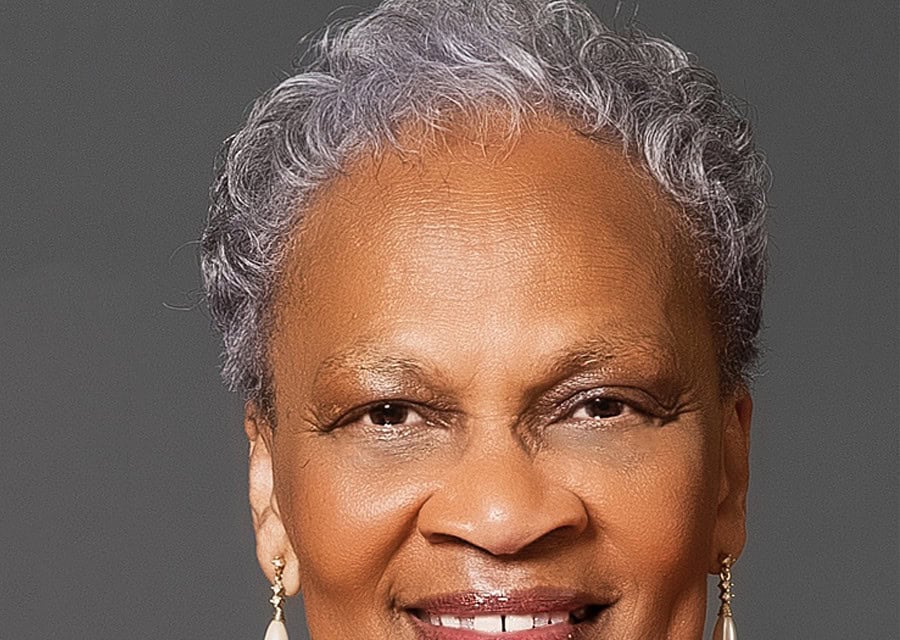 One of Lithonia's most influential mayors reflects on her life and times in office.
Lithonia's first Black female mayor Marcia Glenn Hunter still remembers when her hometown was segregated and predominantly white. "It's a world different now, but it was so degrading to me when I was growing up," said Hunter, born and raised in the City of Granite. "Even if I was walking on the right side of the sidewalk and if somebody white was walking toward me on the wrong side, I always had to move over to let them by."
Changing Times
Hunter and her family were a big part of the tide that integrated Lithonia. She was the first African American member of the Lithonia Woman's Club, served on the city council for years, and in 1995 she became not only Lithonia's first African American Mayor but also the first woman ever to hold that position. It was a transformative time in the city's history. "I had many proud moments as Mayor but I couldn't have done it without the city council I had then," said Hunter. Under Hunter's leadership, the nation's old granite quarrying capital became a certified city with the Georgia Municipal Association, which opened up more grant and funding opportunities. From those financial resources, Hunter was able to repave roads, build curbs and enhance other infrastructure. During her time as Mayor (1995 to 2003), Hunter also helped pave the way for the Lithonia Historic District and its bevy of stylistic, landmark buildings to be added to the National Register of Historic Places, meaning more federal dollars. That 2016 nomination was sponsored by the city and the Arabia Mountain Heritage Area Alliance.
Being mayor, however, was a tough time for Hunter, then a single mother to a young son and still working full-time as a paralegal specialist for the US Environmental Protection Agency. "I couldn't make it on the mayoral stipend that they gave us," said Hunter. "Those were long days away from my son and my family in order to do the things that the people of Lithonia deserved. We had to go out and work hard at obtaining those resources, but we did it."
A Resilient History
Hunter comes from a bloodline that can be traced all the way back to Samuel Wood (born in 1790 in Sierra Leone), whose ancestors were sold into slavery in Walton County, Georgia and later settled in Lithonia. Raised in a strong politically active household, Hunter's mother Maggie Woods was her own legend, becoming Lithonia's first Black Councilwoman in 1972. But it doesn't stop there—Hunter's sister Barbara Woods Lester was also a Lithonia Councilwoman, and her brother Jerome Woods was the city's first Black Chief of Police. (And she's a close family friend of current Lithonia Mayor Shameeka Reynolds.)
Coming of age in the 1950s and '60s, Hunter was involved in the Civil Rights movement as well. "My home was one of the spots where we gathered to plan our strategies because my mother was also an activist," said Hunter. Notable visitors to their home included future Atlanta Mayor Maynard Jackson and John Shanks, the first President of the NAACP DeKalb County Branch. Her mother Maggie, however, kept her away from marching and protesting because she didn't want to jeopardize Hunter's academic future. "Back then, if you had a police record no Black college would accept you," said Hunter. "So my mother was looking out." Hunter not only graduated from Clark College (now Clark Atlanta University) but she followed in her mom's footsteps by staying in the City of Granite (where all seven of her siblings were also raised) and dedicating her adult life to giving back to the community.
Ancestral Power
Having just celebrated her 78th birthday, Marcia Glenn Hunter is still energetic and optimistic. When she was born in Lithonia in 1945, Hunter couldn't sit at the white-owned corner store and enjoy a soda with white patrons. Now, 20 years after leaving the mayor's office, she resides in a city that is predominantly African American with "BLACK LIVES MATTER" painted in rich colors running down Main Street. "I've seen some very positive changes since I left city government," said Hunter, "things I'm very pleased with in terms of physical changes to the city, in terms of our leaders' desire to continue the improvements that their predecessors made. It's been a work in progress, and it's been a positive work in progress. That just lets you know the strength of our ancestry and that's what you have to look back at. Especially as Black women, we did what we had to do to survive, and that's why we're strong today because of our ancestry. We bend but we don't break."