Owls, Arrows and More
Surprise everyone on your gift list!
Make your loved ones feel extra special this holiday season with thoughtful gifts found nowhere else on earth! You can even relieve some holiday stress with a quick hike along the AMP between stops. Take a peek at our full shopping guide below to find out how you can fit a park in a stocking, where you can support Georgia's native wildlife, and how to get monks to take care of your holiday baking.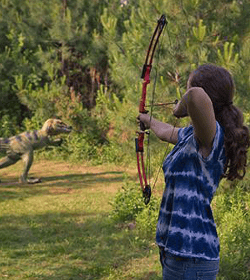 Any nature lovers on your holiday gift list? Surprise them while supporting one of Georgia's state parks! At Panola Mountain you can quickly pick up a Georgia State parking pass so your loved ones can visit any state park for free during the year. Make sure to leave time to stroll through the gift shop where you'll find a curated collection of outdoor-themed clothing, wildlife books, and decor. Don't forget to check out the handmade walking sticks for a one-of-a-kind gift that is sure to make any hiker happy.
If you're having trouble choosing, don't worry! A Georgia State Parks gift cardcan easily fit in a stocking but can be used for thrilling outdoor activities. Your loved ones can rent kayaks, bikes, or even a campsite at parks across the state (although please note that Panola Mountain State Park does not offer camping or kayaking at this time). They can also join a guided mountain hike or learn the basics of archery! Give the gift of the outdoors and make memories that will last a lifetime.
AWARE Wildlife Center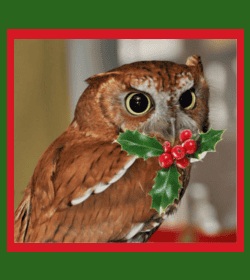 If you're looking for a truly "owl-riginal" gift, we have the perfect idea. Nestled at the base of Arabia Mountain, the AWARE Wildlife Rehabilitation Center cares for Georgia's injured and orphaned native wildlife. You can help support this lifesaving work by donating the cost of rehabilitating an injured animal. From songbirds to bobcats, the gift of a life is sure to warm hearts!
As well as helping heal and release animals that have been injured, your donation also goes towards caring for the animals that live at AWARE. These animals have permanent injuries that prevent them from returning to the wild and, as when not being cared for at AWARE, they educate people about wildlife around Atlanta. Each ambassador helps teach thousands of people each year how to live peacefully with wildlife, so your gift will have a lasting impact!
Whether you're looking for a "sweet" gift or party treats during the busy holiday season, the monks at the Monastery of the Holy Spirit have you covered. Through years of patient practice, they've mastered their recipes for rich fudge, soft biscotti, and sherry fruitcake. Every monk-made goody is crafted on site of the finest gourmet ingredients, and many of them are easy to ship.
Once you have your holiday snack fix, you can peruse hundreds of inspirational gifts in the Abbey Store. They have handmade stained glass, fair-trade jewelry and exquisite decor. Anyone with a green thumb will appreciate a gift from the Abbey Garden Center, which sells bonsai and statuary, among other lovely additions to your garden.