High-Tech Exploration: The Wonderful World of Geocaching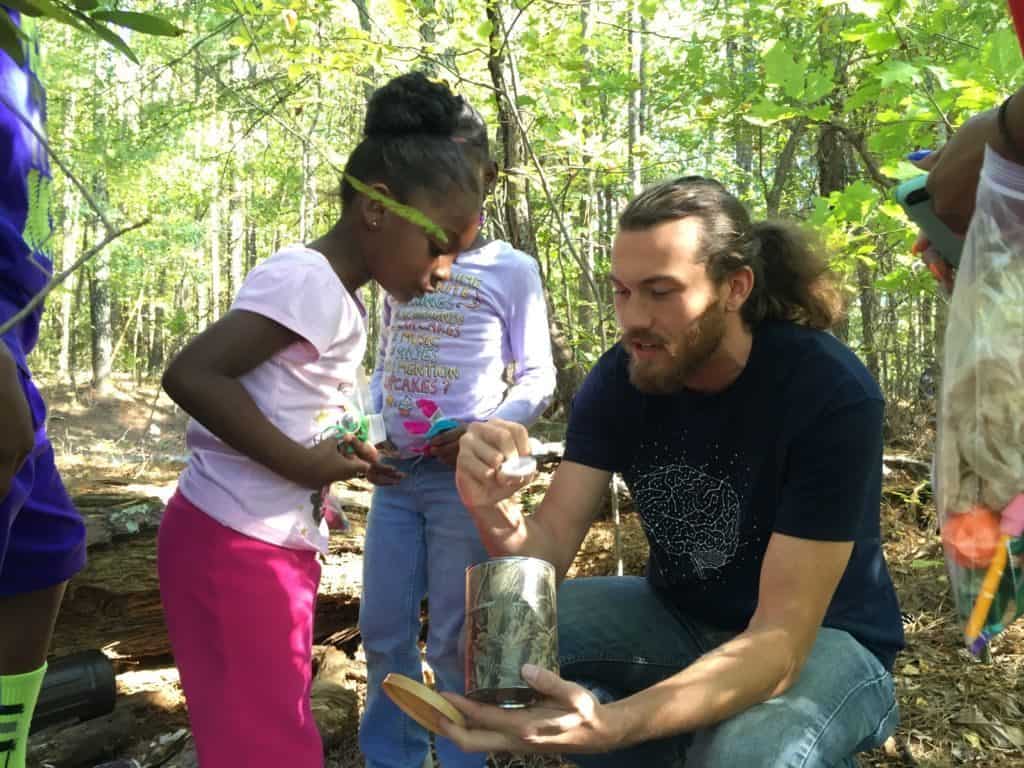 Monadnock Madness – our annual celebration of hiking and the outdoors at Arabia, Panola and Stone Mountains – begins on March first, and this year we've added a new challenge to the mix: The Geocaching Challenge.
A monadnock is a large, exposed outcrop of rock, usually rising above the surrounding landscape. There are dozens of monadnocks around the Arabia Mountain National Heritage Area. Every March, we (along with partners at the Davidson-Arabia Mountain Nature Preserve, Panola Mountain State Park and the Stone Mountain Memorial Association) host over 40 events at the three parks. The Triple Hike Challenge, in which visitors summit all three mountains in one day, as well as Nature Photography workshops and Mountaintop Yoga, are perennial favorites.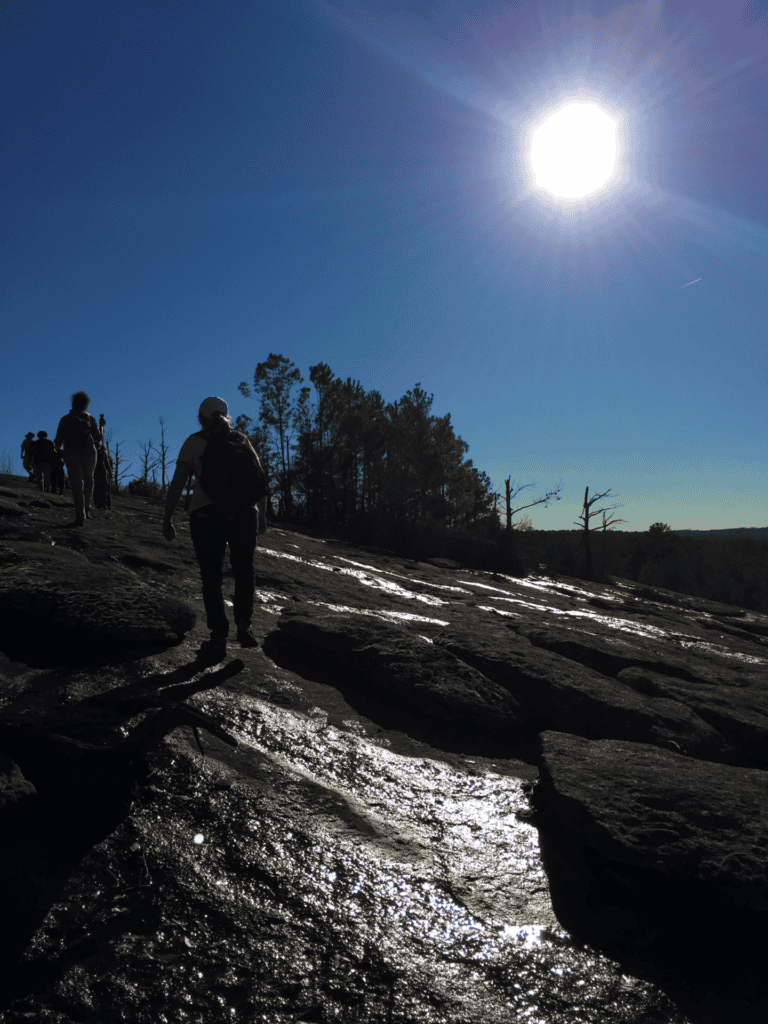 The Geocaching Challenge is the newest addition to the month's events. Geocaching uses a GPS or smartphone to find boxes – caches – hidden across the landscape. A mix of tech-based exploration old-fashioned treasure hunt, geocaching is another fun way to get outside and enjoy the Arabia Mountain National Heritage Area. During Monadnock Madness, the Geocaching Challenge will guide visitors through selected caches around Arabia, Panola and Stone Mountains; those who complete the geocaching passport will receive a souvenir.
For those who are new to geocaching, the Arabia Alliance has organized a Geocaching 101 workshop on Sunday, March 17 from 2-4 pm. Led by Arabia Alliance staff and seasoned volunteers, this workshop will introduce people to the outdoor activity. The workshop will involve some time in the classroom, learning how to use the geocaching app on smartphones, before participants will go outside and find their first caches. Volunteers maintain much of the geocaching program in the AMNHA and will provide their considerable knowledge to anyone looking to get involved with geocaching. Registration is required for the event.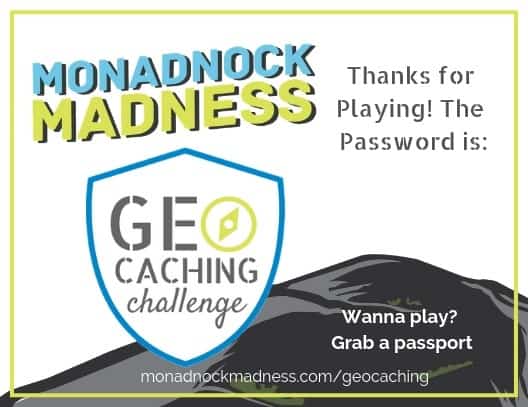 Geocaching is not only happening during Monadnock Madness – you can explore geocaches at the AMNHA throughout the year. With locations at historic sites and natural areas, searching for geocaches will bring you to parts of the National Heritage Area that you would know see otherwise. And just as completing the geocaching passport during Monadnock Madness will earn you a souvenir, you can complete certain groups of geocaches year-round to earn special tokens called "geocoins." There are other geocaches hidden all over the world (and even in the International Space Station) – so begin your geocaching adventure this March with Monadnock Madness.