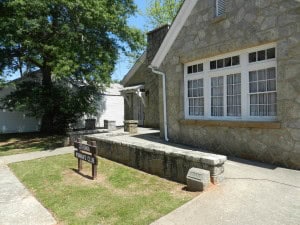 This historic building in the heart of Lithonia was hiding a real treasure.  It wasn't gold or silver but some might say it's worth a king's ransom today. 
The Lithonia Woman's Club has always turned heads, usually because of its beautiful granite walls and fireplace made from locally quarried stone. But the modern laminate tile floors were badly damaged and needed to be replaced. That's when the historic pine floors were discovered – intact and relatively undamaged – under layers of laminate and subfloors. 
The Arabia Mountain Heritage Area Alliance enlisted the help of Michael Purser, owner of Rosebud Floors to restore the historic luster.  Michael works on
private homes as well as historic gems such as the Georgia Trust's Rhodes Hall and on President Madison's home at Montpelier.  Despite his expertise, the restoration wasn't without issues. "The pine flooring at the Lithonia Woman's Club is one of the finest grades of long leaf yellow pine you will ever see.  The lengths of the boards are very generous (often close to twenty feet long!) and there was an abundance of quarter sawn material which is the creme de la creme.  The floors had been sanded a lot in the past and great care had to be exercised to remove the bare minimum of wood to prevent slitting and splintering."  After a several coats of oil resin, the floors are fully restored and should last for years to come. "I hope the citizens of Lithonia enjoy those wood floors as they are exquisite."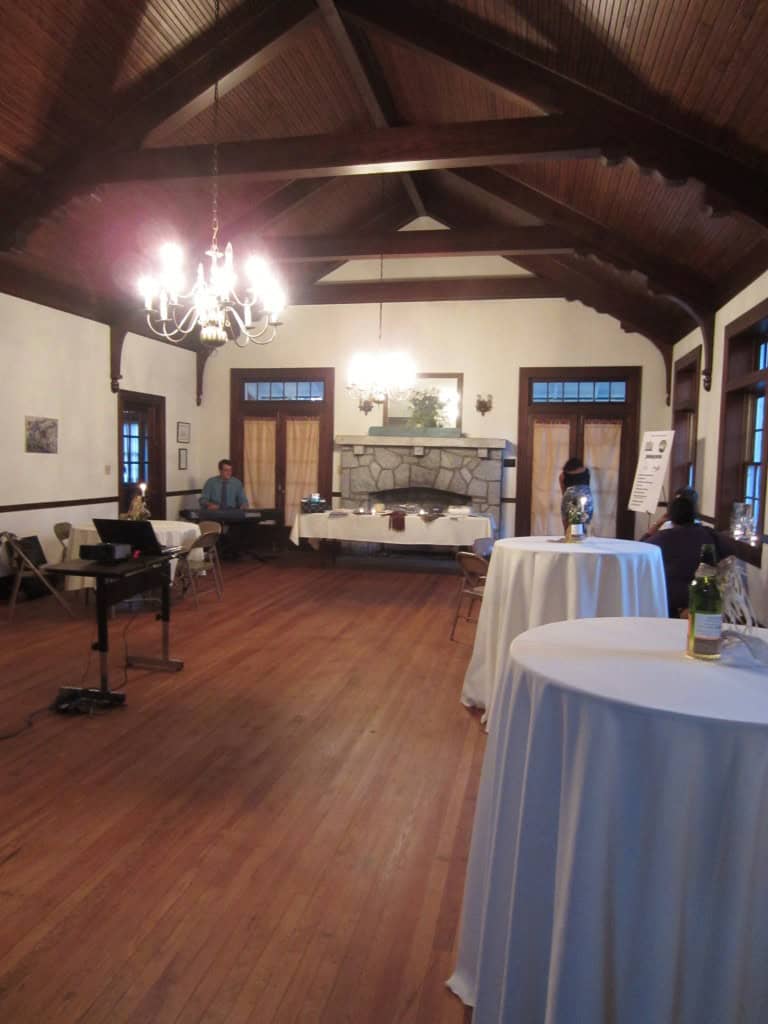 The Lithonia Woman's Club is the site of DeKalb County's first lending library and has hosted community and family events for generations. The South River Watershed Alliance recently held their annual fundraiser at the LWC and Leadership DeKalb used the building for their annual "history day" luncheon.  If you're interested in hosting a party, community gathering or meeting at the historic Woman's Club, please contact us!