Free Bikes & Geocaching Classes
Discover the Arabia Mountain
 Geo-PATH
!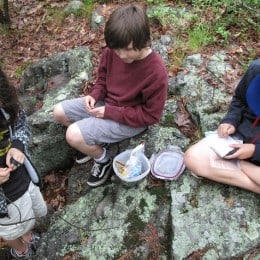 Take your tech on the trails and become a geocaching expert using your smartphone or other GPS. We've teamed up with REI to help you learn how.  One class is available FREE to the public but you do have to register to save your spot.
Introduction to Geocaching Class 
Saturday July, 26th 9am-3pm

Come experience the fun and adventure of  Geocaching, the Internet-based hide-and-seek game that is growing by leaps and bounds across the country! During this half-day class REI Outdoor School Geocaching instructors will share how to use your GPS unit and astute powers of observation to find hidden caches in the Metro area or around the globe. Learn strategies for locating cleverly hidden caches, how to use online "geo-tools", and Geocaching etiquette. Along the way, we will also teach basic GPS skills, including creating waypoints, plotting a course and transferring route information from a map to a GPS. We will provide GPS units and maps for your use as we discover locally hidden caches, or you are welcome to bring your own.
This class is free but you must RSVP using the link below to reserve your spot.
Free Bike Rentals 
On Saturday, June 28th and Sunday, June 29th free bikes were available at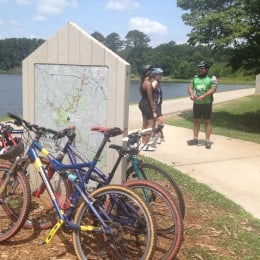 Panola Mountain State Park.
The bikes are now available for rent. Adult bikes are available on a first-come basis.  Riders should be in good physical condition and bring a water bottle. Helmets are available. A $5 parking fee or a Georgia State Parks pass are required. The rates are $6  for 1 hour, $10.00 for 2 hours, and $15 for 4 hours. 
Use these news bikes to discover the Panola Loop – a 5 mile section of the  Arabia Mountain PATH system. The loop climbs and  weaves through pristine forest, around granite boulders and over a lake!  Stunning natural landscapes and historic sights make this ride well worth the effort.
This program was made possible in part by a grant from the National Park Foundation through the generous support of Coca-Cola, the Coca-Cola Foundation, Disney, and the Scrooby Foundation.