Fishing in the National Heritage Area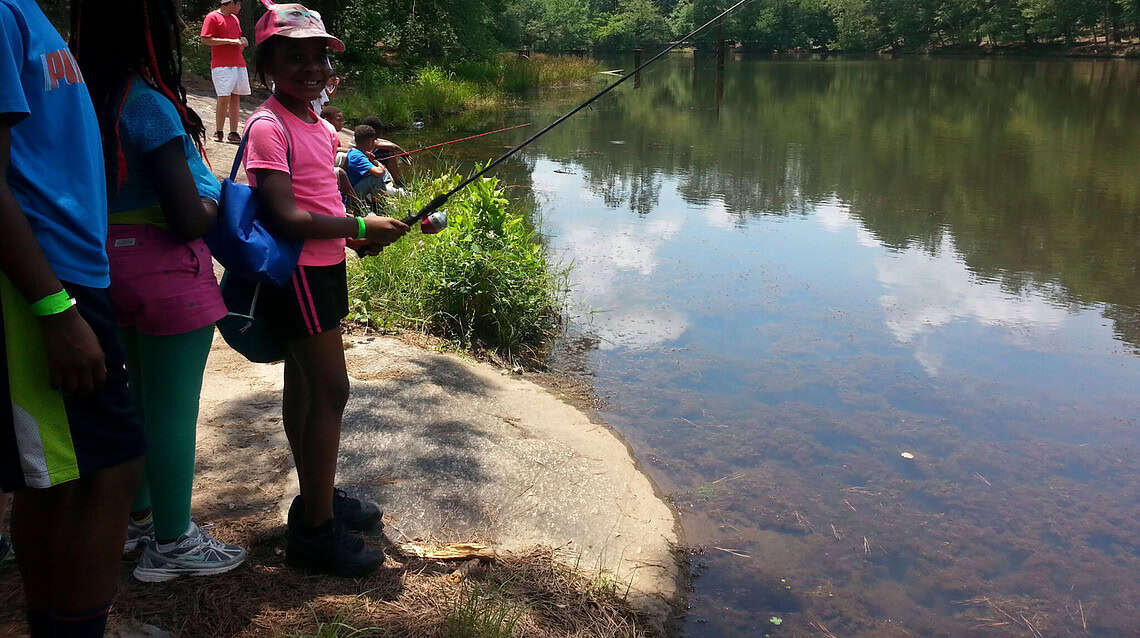 With summer upon us, it's time to get outside and enjoy some calm and quiet in the National Heritage Area. One of the best ways to do that is to bring your gear and enjoy an afternoon fishing! Here's a breakdown of our fishing sites. 
Note that all sites requrie a valid State of Georgia fishing license. All fishing is catch-and-release.
1. Alexander Lakes
Address: 4965 Flat Bridge Rd SW, Stockbridge, GA 30281
Located within Panola Mountain State Park, these two large lakes offer sweeping views of the surrounding forests. Both lakes are stocked and are a short walk from the parking lot. There is a $5 parking fee, paid upon entry.
2. Arabia Lake
Address: 3787 Klondike Road, Stonecrest, GA 30038
Located within Davidson-Arabia Mountain Nature Preserve, Arabia Lake is a little further off. Plan on a mile walk from the trailhead to the lake itself. Arabia Lake can be reached from the Forest Trail (trail E on the map). 
3. Mountain Lake
Address: 4158 Klondike Road, Stonecrest, GA 30038
The most remote of the fishing spots on this list, Mountain Lake sits right at the base of Arabia Mountain and offers seclusion and quiet as you fish. Plan for an approximately mile-long walk with your fishing gear in order to reach the lake (follow trail I on the map). 
4. South River
Address: Multiple. Popular trailheads include Everett Park (located at 5106 Klondike Road, Stonecrest, GA 30038) and Lorraine Park (3465 GA-138, Stockbridge, GA 30281). Panola Shoals trailhead (4460 Panola Road, Stonecrest, GA 30038) is currently closed for renovation, but fishing spots can be found a short ways down the paved PATH trail.
The South River is the National Heritage Area's largest waterway, flowing southeast through the NHA on its way to the Atlantic Ocean. The above trailheads offer easy fishing access to this peaceful waterway.
Remember to pack in and pack out any waste that you bring with you, such as spare fishing line or trash. Happy fishing!
Photo at top: Arabia Lake.