Discover Panola Mountain State Park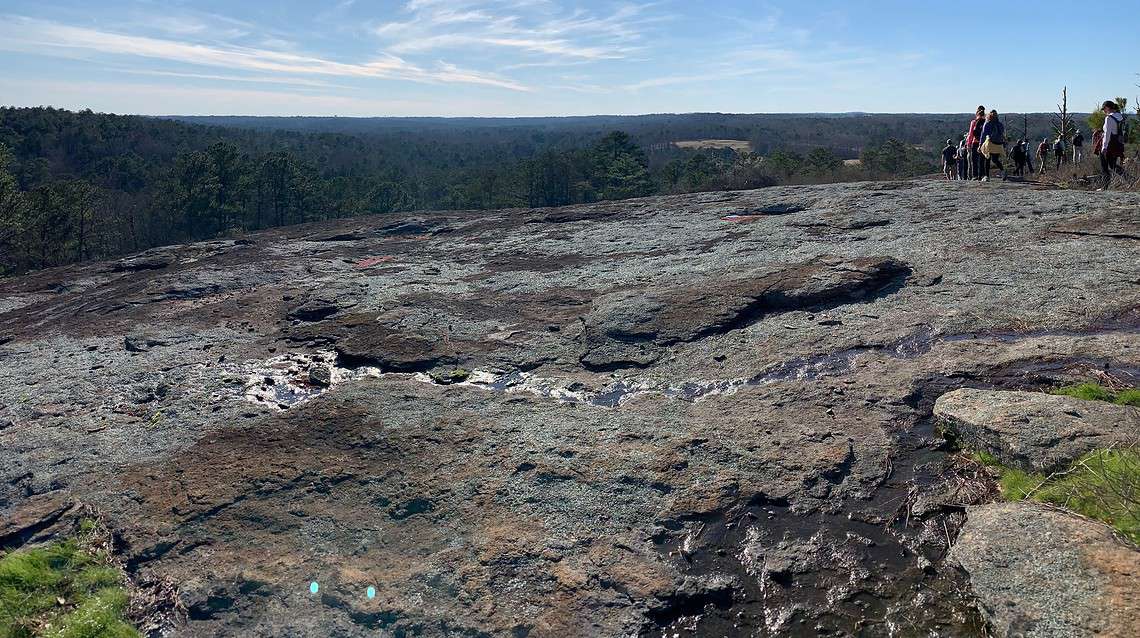 Panola Mountain State Park is one of the key green spaces within the Arabia Mountain National Heritage Area and is an essential part of Georgia's natural history. In fact, Panola Mountain itself is a National Natural Landmark, recognizing its status as one of the few remaining pristine rock outcrop ecosystems in the American Southeast. Join Ranger Erica Lanier as she introduces you to the rock outcrop, or 'monadnock,' ecosystem here:
As well as being a beautiful and important natural resource, the State Park offers wonderful opportunities for outdoor recreation and education, from bike rentals to hiking and more. Here, Ranger Erica introduces us to some of the opportunities for enjoying the outdoors at the State Park:
You can learn more about Panola Mountain State Park and plan your own visit at the State Park's website. The Arabia Mountain PATH runs through Panola Mountain State Park, connecting you to other sites throughout the National Heritage Area, from the Monastery of the Holy Spirit in the south all the way to historic downtown Lithonia in the north. 
See you on the trails!